Thursday, June 26, 2008
Laying the Dragon to rest
VIncy Mas kicks off tomorrow but earlier today it was like a Mardi Gras or Monday jump up as we said goodbye to Roy Dragon Ralph. Former King of the bands lead the funeral procession,followed by the Police Band and then the hearse carrying the body of the great Masman to his final resting place. Hundreds of Vincies lined the streets while hundreds more danced and sang as the procession made its way to the Kingstown cemetery.

I felt good at the large turn out that said we really appreciated the man and his art. I felt a bit sad too because I don't know if Roy even knew how much he meant or how much joy he brought to Vincentians. As I type this, The 7 0 clock news is giving a listing of all the persons who were on the Queen's birthday list. I wonder why our premier masman could not warrant such recognition but then we have a tendency to take the cultural people for granted. I guess we only remember them seasonally and then it's back to normal programming. That will have to be changed.

Anyway,play yo mas Draggie and show them people on the other side the Vincy way

Tuesday, June 24, 2008
Not so lovely cricket
Earlier today,I watched the West Indies lose vs Australia at Arnos Vale. It always seems strange when the West Indies lose in St Vincent given that Arnos Vale is a happy hunting ground for the team. On my way to the ground, the traffic build up reminded me why I had stopped going to Arnos Vale. From Casson Hill to the ticket booth took me 50 uncomfortable minutes and of course thoughts of the return leg weighed heavily on my mind.

Unfortunately,the game was marred by a bottle throwing incident when the crowd reacted to Sammy's dismissal. I sat there and thought how very wrong it was but wasn't surprised given the lawlessness of our society. Sadly, the bottom line is we seem bent on using violence to resolve any situation. We await the fallout from the incident with many thinking SVG will not see another ODI for years to come.

Meantime,am nursing the after effects of too much food and drinks. Food,drinks and good company are enough to compensate for some bad behaviour,right?

Saturday, June 21, 2008
Teen moms
Teenagers do crazy things. They test the boundaries and strive to create their own identity. Some dabble with drugs, sex, offend adults with their taste in music,clothes and sometimes their language. I once intercepted a second former selling blowjob tips to her all too willing and agonised about the reasons the girls gave for going out with older men. As one girl said to me,"Miss,I want a cell phone and clothes". Lest we forget, numerous self made sex tapes are also distibuted via cell phones.

Never in my life though have I heard about teens making a pact to get pregnant. So the news that 17 teens from Gloucester High in Massachussets have made such a pact has me confounded. All I can think is they have no jobs and they are all under 16. Somewhere,somehow the thought of a baby seems to be a glamorous thing or maybe a fashion statement. Unfortunately, there is nothing glamorous about dirty diapers, incessant crying and curtailing of social life to look after a baby. I won't even talk about the awesome task of single parenthood and the finances needed to properly care for a baby.

Is it that these girls are not beng shown love and want someone to love them? Unfortunately,babies do not love,they just want their needs taken care of. They sure are lovable but they do not return the love until they are older. I am already sorry for these babies and their parents whose lives appear so lacking in guidance.

I wish they could have made a pact to postpone pregnancy until they are financially and emotionally ready.

Tuesday, June 17, 2008
Farewell
His name is Roy Ralph and for years he headed the popular Masband the Dragons. For quite some time Dragons was this island's leading masband and everyone looked forward to their King and Queen of the Bands Costumes. Dragons and Roy Ralph did not disappoint giving us such gems as " Two Man rat can't live in one hole", "Hurricane", "Out of the Frying Pan into the fire", "Millionaires Dam" to name a few.

Along with copping the major individual titles the band also walked away with many Band of the Year titles. If am not mistaken they are the "winningest" ban(although my mas band Nelson Bloc will aim to change that) and Roy "Dragon" Ralph the man with the most King of the Bands wins.

Today, the man who more than most epitomises Carnival and Mas died suddenly. The Dragon don't walk the trail no more and we are much poorer for it. RIP,Roy "Dragon" Ralph and thanks for the wonderful mas you brought to Victoria Park year after year.

Saturday, June 14, 2008
Public Service Announcements
Empath
Will
I have recently discovered these Vincy bloggers and it feels good having them around. Y'all are ordered to show them some love,okay.
Best of luck to Vincy Heat tomorrow as they take on Canada in WOrld CUp Qualifiers. Something tells me we will need every bit of it.
Tuesday, June 10, 2008
Hired to kill
My Prime Minister needs a bush bath. Really,he does! First, there were rape accusations and now an assassination plot. Dr Gonsalves must be wondering what kinda nightmare he is having.

To be honest,when I first heard of an assassination plot a month or so ago I dismissed it. I thought,surely some person or persons ought to have been charged given that there apppeared to be such intimate knowledge of the plan. To my great surprise,tonight's evening news reported that a known drug lord is apparently linked to the plot. As a result, the security detail for the PM has been increased at both his residence and office.

The said drug lord has recently been in the news when a large sum of USD (1 million,if memory serves me well) was found on a yacht owned by him. Last weekend one of the newspapers reported on its front page that assets that belonged to him such as vehicles,property and bank accounts were frozen. Could this be the reason for the alleged plan? If you factor in the rumors that the said drug lord was a contributor to the election campaign of the ruling pary then the plot thickens some more.

If only Caribbean politics had the transparency in fund raising like the US then many a rumor would not have grown. As it stands,we have to take seriously there is threat to the life of the Prime Minister and probably his family. I definitely hope it turns out to be false because I am really not willing to wrap my mind around the possibility that assassinations can become a part of our lives.

Monday, June 09, 2008
National day of prayer
Today was the national day of prayer,an initiative of a religious body. I did not take part. However, I wished we were given a public holiday as was originally sought. No doubt,I would have grumbled that it was unnecessary on a national level but selfish personal reasons would have quickly won me over. I guess my non participation makes me a heathen or just plain indifferent. The jury is deliberating at this moment.

The thing is, I would prefer if we had a well defined plan to tackle all the problems that are plaguing our island. Maybe, am really a heathen because I definitely don't believe that prayer days will miraculously make the problems go away. Where are the crime fighting measures? How do we plan to reduce the growing gun violence? What about all the rapes and incidents of incest? No doubt the idea is well meaning but sounds like a cop out or unwillingness to believe that we have the answers to the questions.

Tuesday, June 03, 2008
It's Obama
After a campaign that seemed like forever Barack Obama has secured the Democratic nomination. Funny enough I wasn't backing any of the contestants but I did enjoy watching history being made.

So now,there is a strong possibility that come November there could be a black President. Congrats to Obama for a job very well done thus far. When I see him and his family it's like seeing a black JFK except that he is not Catholic nor did he come from a wealthy family. Having gotten this far, I hope he similarity continues and he wins in November. I certainly hope there is no grassy knoll in his future ,so Texas needs to be avoided as well as hunting with Republicans or angry Democrats.

Can't help thinking it's a bit sad that Obama's parents(more so his mother) are not around to share this moment

Sunday, June 01, 2008
It's that time of the year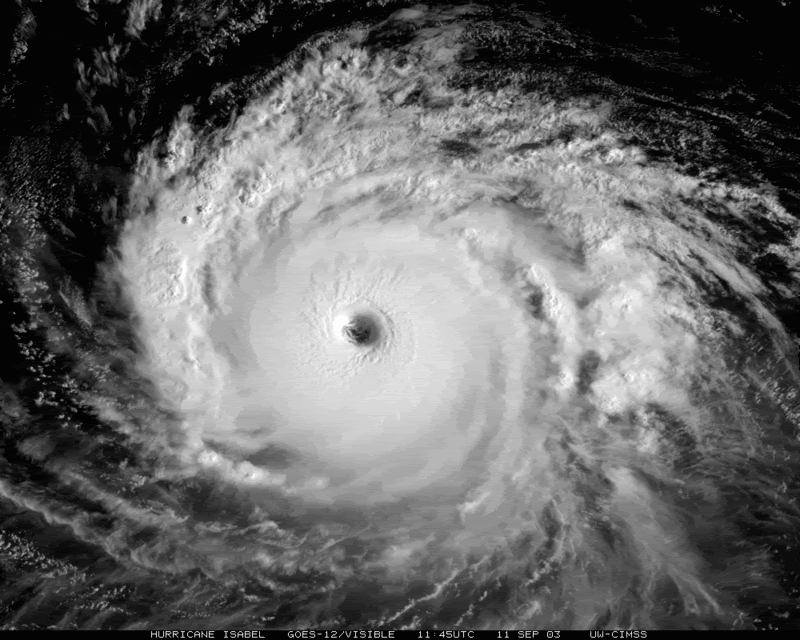 Yes people,the Hurricane season officially begins today. They are very unwelcomed visitors but they are so shameless they still keeping showing their faces. Make sure you barricade them doors and windows so if they do come they will be unable to plunder to their heart's content.
Actually,only hurricanes like what Bolt unleashed on New York are welcomed.