Tuesday, February 21, 2012
Jail them
Recently, stories of theft at government agencies have been making the news. The Inland Revenue Dept hit the headlines when it was reported that a young lady had defrauded the Property Tax collections by upwards of $200,000 ECD. As if they loved the spotlight the Dept was again in the news when it was revealed that MV licence stickers were in the hands of an unauthorised person. From all appearances this man was doing a roaring trade of selling these stickers to willing clientele.Worse was to come when we learnt of monies that had disappeared from the IADC( the company that is in administrative charge of the proposed International airport). Every Vincentian, whether or not they support the building of the airport knows that is a tremendous struggle to procure funding.So it was very shocking-at least to me that workers who are aware of the financial difficulties in completing this project would callously dip their hands in the till.

I find these stories to be worrying on at least two counts. I am saddened that young people are so caught up in materialism that they see stealing as the pathway to expensive clothes, electronics and motor vehicles. These misguided people have bought into the notion that self worth is defined by outward trappings and does emanate from within. They have also chosen to take the "easy" road towards fulfilling their desires. They want what they want and they want it now. Waiting, saving and prioritising are seemingly foreign words. So they dip their hands over and over into the till until their "luck" runs out.

And have you noticed how these thieves or white collar criminals as they prefer to call them manage to skip the island? By the time you hear someone has stolen from a banking institution almost in the same breath you are told they not on the island. And for those who are not quick enough to elude the law their conviction rate is almost non existent. We go through the criminal proceedings but then it gets cloudy and bogged down with technicalities only to be dismissed i.e assuming it even gets that far. Not so with the small person on the street who may have stolen a cell phone, some clothes,fruits etc. No sirree, off to jail they go for the petty crimes while the big league thieves strut about the place as happy as could be. Something has got to be wrong with that picture!

Sunday, February 12, 2012
RIP Ms Whitney
When the phone rang last it was to report two deaths. One was yet another female homicide and the other the death of mega star Whitney Houston. Both were devastating for various reasons. The blood of females continue to drench the soil and it makes me scared,helpless and angry at the same time.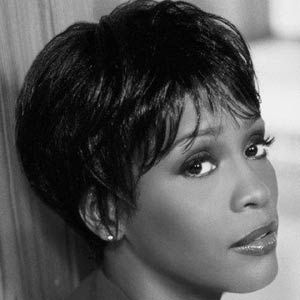 Ms Whitney was an icon, She was gorgeous,regal and had the most amazing voice ever. It seemed like everything she touched turned to gold. From being the first black woman to grace the over of Seventeen magazine, to an endless succession of hits,to lighting up the screen she had the fans eating out of her hands. As a 90's teen her music was a constant in my life. She was singing on subjects that we angst ridden teens identified with. "Saving all my love for you", "I wanna dance with somebody" , "How will I know" were favorites of the girls of3B5. "Where do broken hearts go" became our anthem for our girlish heartbreaks even though in most cases the object of our affections were totally unaware of our interest. Later on in life at dark moments "The greatest love of all" and "When you believe" helped to put many a situation in perspective.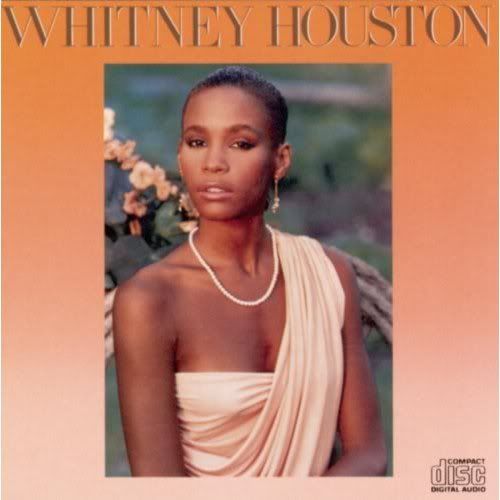 Then there was the style. I absolutely adored her sexy but classy look.(See pic to left). Towards the end there was the public display of a private problem. Many would prefer to reduce her life to her struggles with drug addiction as if it were the single defining factor. I can't and I won't because I believe we or most of us have our demons. We however, have the luxury of not having them played out on the public stage. It was hard to see her struggle to hit the high notes that once came as easy as breathing and even harder watching her physical deterioration. In the end she was a human as human as all of us.
Rest in peace sweet girl and thanks for sharing your talent with us.
Sunday, February 05, 2012
Happy Earthday Bob
Today in history the greatest lyricist and the Third World's first superstar was born.
Had he lived Bob would have been 67 years old today. Say reggae and immediately you think of the great Marley who brought the music of Jamaica to worldwide audiences. Jan Wenner had this to say at Marley's 1994 induction into the Rock and Roll Hall of fame. " He was a true rocker at heart and as a songwriter, he brought the lyrical force of Bob Dylan, the personal charisma of John Lennon, and the essential vocal stylings of Smokey Robinson into one voice.
'
Much has been said and written about Marley but what stands out for me is the timelessness and the conviction of his words. Songs like "Get up Stand Up,"So much trouble in the world" are as relevant today as when he first penned them. Marley had it right when he uttered these prophetic words "My music will go on forever. Maybe it's a fool say that, but when me know facts me can say facts. My music will go on forever". Truer words have never been spoken.

Friday, February 03, 2012
Yes VincyCares
Sometimes I have scant respect for Vincentians in the diaspora. They appear to be extremely critical of everything Vincentian, know what's best for us but provide little beyond chatter.

That's why I am saluting the efforts of Vincycares an internet based organisation formed in 2009 that collects and distributes school supplies to primary schools across the island. This group came about when one of the founding members met a little girl selling on the streets of Kingstown during school hours. A conversation with the child revealed that her economic reality necessitated her vending in order to procure school material. The lady was so moved by the child's situation that she made a Facebook post highlighting the plight of needy children. This appeal was taken up by Kenley John, a Vincentian based in Maryland who threw out a challenge for those in the diaspora to make a difference in the lives of Vincentian children.

Coming out of this appeal was the formation of Team Vincycares with branches in the USA and SVG. Each year a massive school supplies drive is conducted and the items are shipped free of cost to SVG. At Port Kingstown duty free concessions are granted courtesy the GOSVG and Team SVG then sorts and packs boxes for distribution. Vincycares has also broadened its horizons by contributing pellet seed starting kits and vegetable seed packets to the West St George Sec School. In addition, a scholarship(secondary school) to the tune of $500USD annually was awarded to the little girl whose plight set the wheels in motion. I've heard that the group plans to award two additional scholarships for the school year beginning in Sept 2012.

I really love what they are doing and not because my school has been a beneficiary. It's proof positive that together we can make a difference.