Sunday, July 24, 2011
So long Amy Winehouse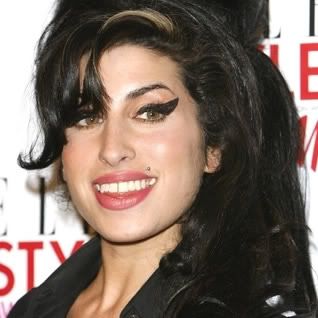 Amy Winehouse the talented but troubled singer who rose to fame in 2003 with her "Back to Black" album was found dead at her London home on Saturday 23rd. For years she struggled with drug addictions that she couldn't or didn't have the will to conquer.From one public meltdown to the next her live seemed to he heading to its predictable and inevitable end.

No one seemed able to reach her. Her frustrated mother in an effort to save her begged fans not to buy her music. Neither that plea nor Amy's attempts at rehabilitation worked as she slid deeper and deeper into her drug abyss. My last image of Amy Winehouse, a clip from her Serbian concert where she was booed off the stage was painful to watch. The frail looking singer, stumbling across the stage,unable to even remember the lines to her song was a far cry from the girl who caught my attention eight to nine years ago.

Now her tortured soul is finally at peace. I've read some harsh comments on the net but few seem to understand or acknowledge that addictions could control the best of us. We think they are easy to beat and we never understand why people continue that road of destruction. We just never understand that addicts are sick people fight in the grip of a disease. RIP Ms Winehouse,forever 27 like Janis Joplin, Kurt Cobain, Jimi Hendrix and James Morrison. You had mad talent.
Tuesday, July 19, 2011
Open season on women
According to figures presented by Yasmin Odlum at the Regional Colloquim of Women Leaders as Agents of Change St Vincent and the Grenadines is the OECS state with the most female homicides between 200-2011. The Searchlight newspaper in conducting its own research found that there were 45 female homicides recorded during that period as against 43 in the Odlum report. A further break down of the figures showed that 17were from intimate partner violence, 8 involved rape or some other form of female directed aggression, 6 from vehicular accidents, 4 drug related, 3 from other family disputes and the remainder from unconfirmed cases. Based on the Searchlight's research 2007 was a particularly bloody year with ten female homicides, eight of which were committed by a male lover or spouse. As if this was not damning enough the rape statistics for St Vincent and the Grenadines are just as horrifying. Odlum cites 802 rapes for the period while official police reports put the figure at 540. Despite the disparity in numbers we can all agree that the figures are alarming and places tiny St Vincent at 112 rapes per 100,000 persons second only to Bahamas' 133. We should also note that many rapes remain unreported which means the figures could be significantly higher.

I cannot say with any certainty the reason/s for this escalating violence that is being perpetrated against our women. A couple days ago the news reported a 34 year old man was given 15 years for the rape of a 73 year old woman, this after yet another man was given the same sentence for the rape of a teenager. I believe that violence is something that is largely learnt and the first opportunity to learn it comes from our homes, parents, siblings and those we view as role models. Unfortunately, one of the ways by which children are exposed to violence is as a result of aggressive behaviour by parents as well as parental abuse of children in the name of discipline. Far too many children have grown up seeing violence as the only way to resolve conflicts while too many sport the physical scars left by the rod of correction. Children who ae abused and who witness it will grow up with a greater chance of being violent. Of course not all children thus affected turn out to be perpetrators but studies have shown the link between exposure to violence and later involvement in some form of violence.

This violence is most often transmitted from the home to the public arena giving rise to increased intolerance and in a way lowers inhibitions against violence. Doesn't the news of someone being murdered fail to shock as it once did? It's as if slowly but surely we are becoming desensitized while offering up thanks that our loved ones are safe. Clearly,the situation is unacceptable but how do we reverse it or do we even have the will to come up with solutions? It may sound simplistic but going back to the basic concept of respect for each other is a step in the right direction.

Wednesday, July 13, 2011
Sex nice but....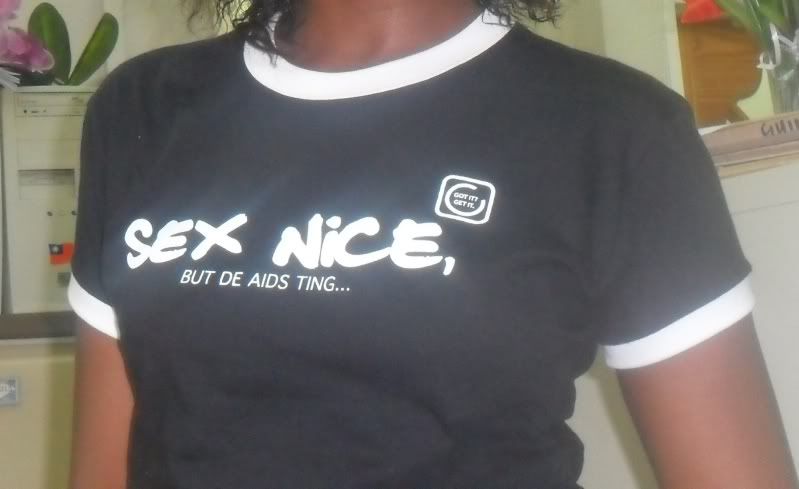 This morning I went into Kingstown wearing a "Got it Get it" t-shirt. Sex nice was emblazoned in bold letters across the front followed by a smaller print that read "but the aids thing". From the older man in the bank who remarked "these young people and sex eh", to the disapproval in the eyes of others the reactions were as illuminating as they were puritanical. Very few saw beyond the bold print headline and rushed to cast judgement on me for what they saw as overt sexuality. How dare a young woman proclaim to the world sex is nice? my male counterparts wearing a similar t-shirt would not have encountered the latent hostility to which I was subjected.
For the life of me I cannot fathom the prevailing attitudes to sex. Many of my acquaintances for whom every other conversation is loaded with sexual references or details about their sexual practices were uncomfortable with my "boldness" in publicly wearing the t-shirt.This even though they knew I was heading to conduct a theatrical presentation on HIV/AIDS education. The reactions encountered further highlighted the need for persons to have adult discussions about sex. As I stopped to top up my phone two young girls struck up a conversation based on the words on the t-shirt. The older who I judged to be about 11 to 12 years old and the younger about 9 told me my t-shirt was bad. According to them sex could not be nice if it gave you AIDS and belly/baby. Never one to miss a teachable moment I began explaining that HIV could be prevented if condoms are used effectively. In quick time, the older girl shot off questions ranging from female condoms to the strength of male condoms. At this point, the mother berated the girl for her "womanishness" and told her to shut up. Meanwhile an older woman whose distaste for our conversation was evident decided to go elsewhere to purchase credit for her phone.
As I walked away with a wry smile on my face it hit me that HIV education has to overcome so many prejudices. The reluctance to talk about sex in a holistic way forces the young and not so young to accept myths as the gospel. Next week my group's topic will be HIV/AIDS discrimination. I plan to wear a custom made t-shirt that says in bold print "I am HIV positive" with "will you have lunch with me?" in smaller print. I can already see the incredulous looks and hear the collective gasps from passersby. I may even be briefly stigmatized but unlike the persons living with AIDS it would be fleeting. Well a girl can only hope
Wednesday, July 06, 2011
Congrats to the winners of Vincy Mas 2011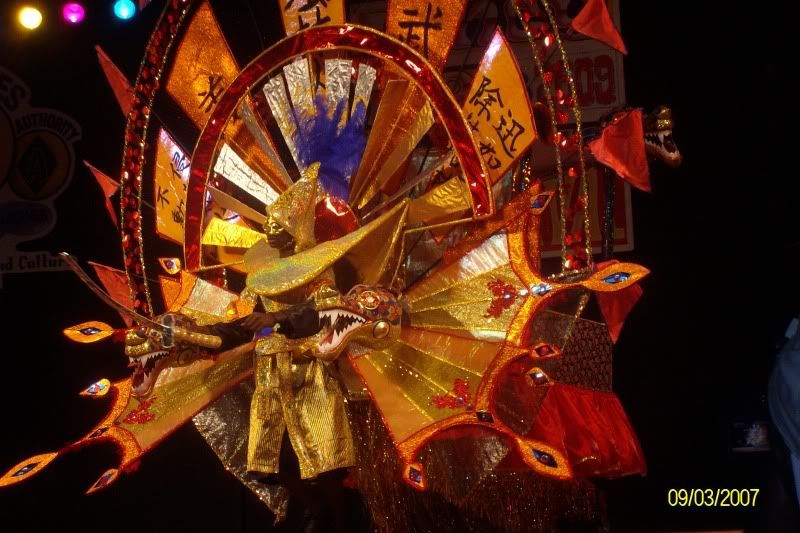 Miss SVG :Aviar Charles
New song :Queen B
Ragga Soca :Skarpyon
Miss Carival: Miss St Kitts Iantavian Queeley
Calypso Monarch: Maxwell "Tajo" Francis
Soca Monarch: Fireman Hooper
Panorama:Sion Hill Euphonium
Junior Queen:Renisha Rose's portrayal of Alice in Wonderland from Player's International's production "At The Movies
Junior King:Jelani Niles portraying Tsunami from Blondie Bird and friends "Nature's Fury
Queen of the Bands:Jenilee Glasgow portraying Snow White and the Seven dwarfs from Players International
Junior Panorama: Girls'High School
Section of the Bands: Avatar by Player's Intl
Individual of the Year: Avalanche portrayed by Semone Richardson from Blondie Bird's Nature's Fury
Junior Band of the Year: Blondie Bird and Friends
Junior Calypso Monarch: Primary School:Kristina "Singing Kristie" Christopher
Junior Calypso Monarch: Secondary School:Shade Barker
Junior Soca Monarch: Ottis "Flipper" Cain
Band of the Year: Nature's Fury by Blondie Bird
Road March: Gao's Sheep
Highlights

Skinny Fabulous: He infused new life into the festivities with his Coney Island style carnival complete with clowns,bouncing castles, magicians and cartoon characters like Dora, Elmo and Sponge Bob. The overflowing Victoria Park in rainy conditions showed how much the event captured the imagination of children and adults.
Tajo: Strong lyrics,good diction and a not too shabby voice combined to produce a masterful performance which saw him lifting the crown for the first time.Those of us who follow Fancy's winning performances at the Carolling Competition know that Tajo is the man behind their compositions. Well done Tajo!
Skarpyon: He demonstrated his versatility by competing in all 4 ""calypso" Competitions.His second place in the Calypso finals should put to rest the notion that persons like himself and Bomani's style of singing does not belong in a Calypso competition.
GAO. The Son of Man returned to competition after a 10 yr absence and stole calypso lovers hearts with his monster hits "Noonie Juice" and "Sheep".
Panorama: Starlift threw down the gauntlet and Sion Hill Euphonium responded by upping their game to play their way to first place.
Lowlights
The Soca Monarch show is one of the most highly anticipated and best attended shows on the carnival calender. However this year's version brought with it a Gaza/Gully type element.The camps/fans of the two biggest names in the competition brought some unseemly behaviour that needs to be quickly stamped out. A class/status aspect is creeping in with one camp labelled the other as hooligan while claiming sophistication for theirs. Along with this elitism is an introduction of the town vs country element where to like Fireman means you are from country and vice versa. Sadly Soca monarch seems to be simply a competition between Fireman and Skinny Fabulous with the others just there to make up numbers. Ps can the artistes just sing and lessen the theatrics?
Panorama : An electric malfunction that saw the cancellation of the Panorama finals being rescheduled to the Dimanche Gras.
Crowd participation:Low crowd participation at shows like Dimanche Gras. Is it that the shows are just too long? Kiddies carnival had the smallest crowds I've seen in a long time. Did Uncle Skinny steal the show's thunder?
Smutty Songs: I like a double entendre as much as anyone but some of this year's offerings left nothing to the imagination.Have the artistes run out of creativity? Snapshot anyone?
Until next year, that was Vincy Mas.
Friday, July 01, 2011
Not the way to go M.O.E
The Girls' High School has a clear policy with respect to cell phones and their usage at school. One such policy states that if a phone goes off during examinations the offending student gets zero for the paper. students are aware of this and some have already suffered for failure to observe this rule.

The school's authority is being undermined now that the Prime Minister's daughter has found herself on the wrong end of the rule. It is not the first time the young lady has found herself in the middle of a firestorm. From all reports her failure to submit a needle work project triggered off calls for the subject to be removed from the curriculum. Thankfully, common sense prevailed and needlework remained on the school's curriculum. The Headmistress Mrs Bowman is under pressure from the Ministry to rescind the rule and give the student a 10% deduction on her final mark, The situation seems to be heading for a strong conclusion as the headmistress is adamant that the rules should be applied across the board and not shifted to accommodate certain students.

The Ministry should hang is head in shame for laying down the law to the school and in the process make a mockery of the school's authority. Apart from this it appears to have ignored the vital aspect of classroom management which is imperative for the day to day running of any educational institution. Is the Ministry rescinding its own directive which stated that cell phones are not permitted in the nation's secondary and primary schools? Are they even aware of the CXC regulations which state that if a phone rings during exam the student is disqualified and if three or more students flout the rules the entire center is disqualified?

It is not by accident that Lady Justice is portrayed as a blind lady. Rules ought not to be shifted to accommodate persons depending on class/status.It sends a terrible message to the offender and to other students at large. We often complain about the breakdown in society but then we facilitate and excuse our children's misdemeanors. How are our young people to learn to take responsibility for their actions?

Back off the GHS, the Headmistress is correct. I feel sure the GHS alumni and well wishers would love to take to the streets and "protest for that" Oh yeah proud of my school for its guts.