Tuesday, February 26, 2008
Back to the Land
Today, I saw the students of the Bishop's College busily working on their agricultural plot. Back in the day, as students of the Girls' High School and being somewhat elitist due to our billing as the top school we tended to look down on the students doing Agriculture. Our reasoning was that they were not as intelligent as we were and could not handle the Physics,Chemistry, Maths and all the other subjects that we thought proved just how brilliant we were. Therefore, subjects like Agriculture, woodwork etc were not attractive at all.

Many years later and with all the talk of food security am so thrilled to see the students busy in their plot. This could just be the start that is needed for them to build on. It may not necessarily mean going into large scale farming but the kitchen garden concept can be revived. It's time for us to concentrate more on growing what we eat even though far too many of us consider farming as something that the educated should steer away from. However, given the VAT and general increase in cost of living the land is looking more and more inviting.

As for me,I am thinking that the Agriculture programme should be a feature in all schools. What a difference a couple of years can make.

Saturday, February 23, 2008
Kudos to LIAT
As most of you would know I have been a harsh critic of everything connected to LIAT. Fares, customer service or lack thereof, delayed flights, lost luggage have all raised my ire from time to time.

First up,the airline had a special which fitted neatly into my travel plans. A bigger surprise was to come last Thursday when my flight was 45 mins early. I had to pinch myself when I heard the announcement over the intercom for boarding.I soon found out I wasn't the only one suffering from shock when I heard one passenger remark he has never been fortunate to board a flight that early.

Would you believe the return flight was bang on target? I must mention we got inflight snacks-something which was missing from my last flights. Yes, gotta give LIAT props this time around. If they continue like this them I will become a believer and go about preaching the LIAT gospel.

Friday, February 15, 2008
Show me the money
Being ill sucks. So far, 6000TT and counting. Show me some love by sending donations. Thanks in advance,I know y'all love me,right?

Enjoy y'all weekend,am surely gonna

Wednesday, February 13, 2008
Out for a week
Will be abroad, will update if possible...See y'all soon

Monday, February 11, 2008
Congrats Rihanna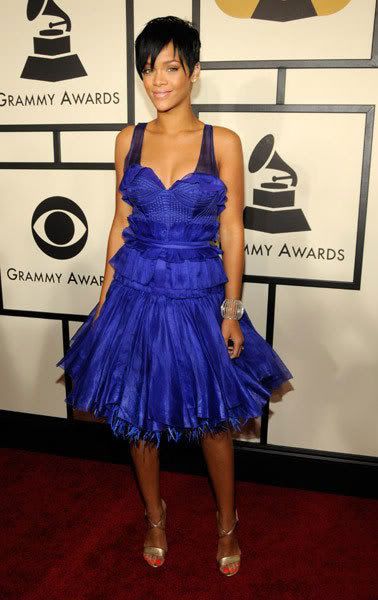 A Grammy is huge.Somehow, I think you must still be pinching yourself to see if all you've achieved thus far is real.
Wednesday, February 06, 2008
Happy Birthday Bob
I had my fill of Marley music from the airwaves today. Not that am complaining at all since Marley is always welcomed and relevant. I wonder what he would think of the music if he were alive today. Would he be shocked at the move from equal rights and justice to gangsta for life?


Exodus is jamming in the background and with that am making the move to ny bed. Thanks for the music Bob.

Monday, February 04, 2008
Back to normal programming
You see, I expect the state machinery to close ranks and more than likely this matter will be thrown out for lack of evidence. I would love to be proven wrong but am not very hopeful

I so feel like a psychic. The DPP has ruled that there is no evidence to support the case against the Prime Minister. But wait, I just listened to Caribvisionnews amd there was Nicole Sylvester,lawyer for the complainant announcing that her client would be going back to court.

Looks like normal programming will be delayed.

Saturday, February 02, 2008
PM accused of rape
I am sick and tired of St Vincent and the Grenadines making waves for all the wrong reasons. The public beheading of Stacy Wilson,the rapes of the American teens on their way to the volcano, the reports that place this little island high on the list for rapes and the growing gun related deaths. As if those weren't bad enough the Prime Minister is facing a rape charge levelled at him by a police woman who was part of the security detail at his official residence.

Naturally, the Prime Minister has declared his innocence and labelled the charge as politically motivated especially as the lawyers for the complainant are seen as sympathetic to the opposition. However, such is the polarisation here that I will stick my neck out and say none of the lawyers that are sympathetic to the ruling party were even going to touch this matter.

Somewhere amidst the accusations,the denials and the conspiracies lie the truth as to what really transpired. Getting it, is what will prove to be the real challenge. As with most rape charges the alleged victim will be treated as a criminal which makes me think that she is either very courageous or extremely stupid to take on the Prime Minister. You see, I expect the state machinery to close ranks and more than likely this matter will be thrown out for lack of evidence. I would love to be proven wrong but am not very hopeful.

Meantime, the polarisation will continue. Those unsympathetic to the ruling party will throw their support behind the woman while on the other side she will be villified. Nevertheless,the damage has been done. Once dirt has been thrown some will stick.