Monday, July 28, 2008
matches my mood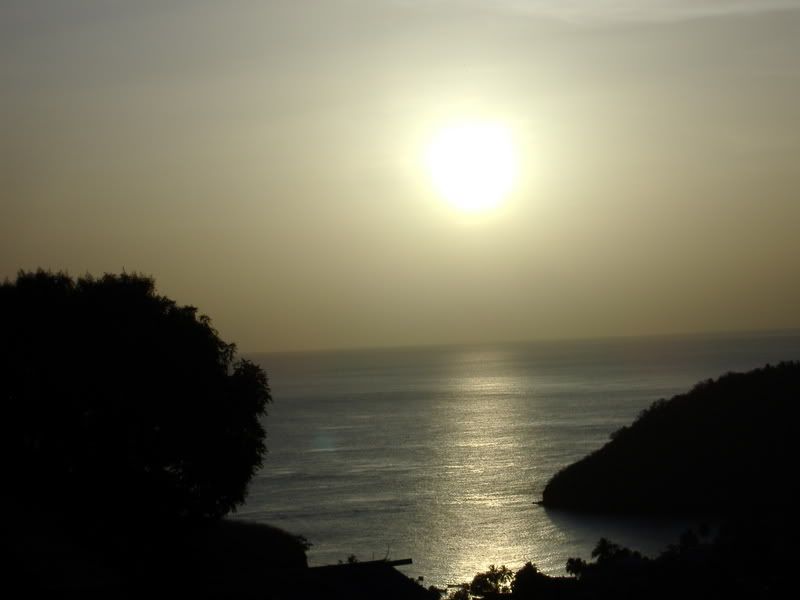 Thursday, July 24, 2008
Something shocking
Yesterday, a young lawyer was shot and killed enroute to his office. Ten years ago,another lawyer was shot and killed in his office by a man carrying a grouse against the legal system. I suppose I should not be shocked but I still harbour thoughts that my country is much better than what we are portraying. Now, this man was shot in his head,ambushed even as he walked a flight of stairs leading to his office.I am therefore worried about how easy it is to carry out an execution.

I am worried about so many other things as I type. I am worried about the disregard for human life and the way we seem to want to resolve conflicts. I am worried that today the killing season is lawyers but will more than likely extend to other professionals. I am worried that if persons feel that lawyers are giving them a rotten deal then the Magistracy and the High Court is not a safe place for its workers.

I am also worried that freedom as we know it is coming to an end. I fear that increasingly we will live behind bars in our homes and be forced to invest in personal security. I fear that even then it may not be enough.

I hate that I am worried. I want my country back.

Monday, July 21, 2008
Bus snobbery
Somewhere along the line, I have become a bus(public transport) snob. Back in the day, the most popular vans i.e those that had a nice sound system, rims etc were the choice for any self respecting student. Those days were fun,piling into a minibus and asking the ever obliging driver to turn up the music while you engaged in non stop chatter with your entourage. Now, whenever I have to take public transport all the things that once were part of the enjoyable bus experience irritate me.

I chafe everytime the bus stops to pick up passengers especially when said passengers have not indicated an interest in taking said bus. The loud music now gets on my last nerve and the sardine tin experience now seems so confining. I am not even going to talk about the Lewis Hamilton type driving which once upon a time was proof of how skilled 'your bus driver" was. The ride home now seems so much longer and arriving at your destination is met with a huge sigh of relief.

Would you believe I used to think cars were sterile? Now, I can't get enough of them, I conclude that I am getting old.

Tuesday, July 15, 2008
Hey Global Voices
I am so thrilled you picked up another Vincy voice in Will of Lullabies,Fairytales etc. How come his voice is not on the Vincy page but on the Trini and Indian? I figure it is an oversight,hence the friendly reminder:)

Monday, July 14, 2008
Inspiration
All you bloggers who feel like quitting..read on


SYDNEY (AFP) - An Australian woman described as the world's oldest Internet blogger has died at the age of 108 after posting a final message about singing "a happy song" in her nursing home.

Olive Riley "passed away peacefully on July 12 and will be mourned by thousands of Internet friends and hundreds of descendants and other relatives," a note on her website said.

Riley had posted more than 70 entries on her blog from Woy Woy on the east coast since February last year, sharing her thoughts on modern life and her experiences living through the entire 20th century.

Born in the outback town of Broken Hill on October 20 1899, she lived through two world wars and raised three children while doing various jobs, including ranch cook and barmaid.

In her final post on June 26, she wrote: "I can't believe I've been here in this nursing home for more than a week.

"How the days have flown, even though I've been in bed most of the time. I still feel weak, and can't shake off that bad cough.

"Penny, who's in the next bed to mine, had a visit one day this week from her daughter, who's a professional singer. Guess what happened! She and I sang a happy song, as I do every day, and before long we were joined by several nurses, who sang along too. It was quite a concert!"

Riley's blog, initially on www.allaboutolive.com.au and more recently at http://worldsoldestblogger.blogspot.com, was "mind-blowing to her," her great grandson Darren Stone said.

"She had people communicating with her from as far away as Russia and America on a continual basis, not just once in a while," he told the national AAP news agency.

"She enjoyed the notoriety -- it kept her mind fresh."

Compliments Yahoo.

Tuesday, July 08, 2008
Carnival is over
Kingstown is too small for the festival. Not enough room on the streets or sidewalks.
We have a new soca monarch...hooray. Big up Skinny Fabulous, I think you will win road march too.
Dimanche Gras is just too long and dull. CDC,please do something. Congrats Monique Hector on winning the Calypso crown. Peeps,take a look at some of the Mardi Gras sights.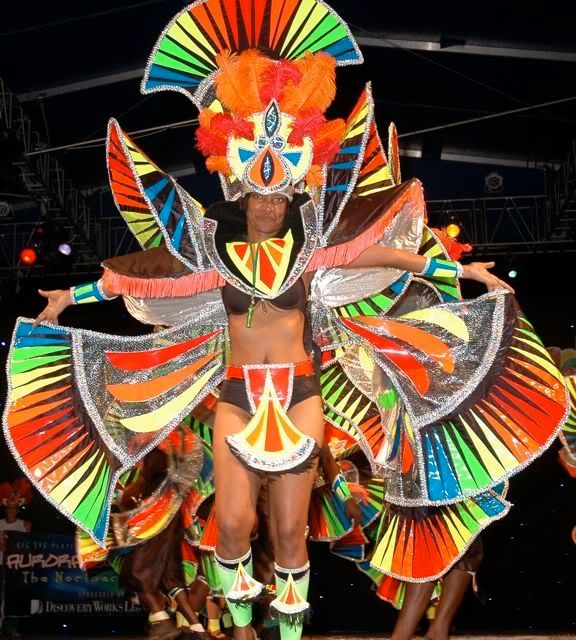 Aurora Borealis from KFC Players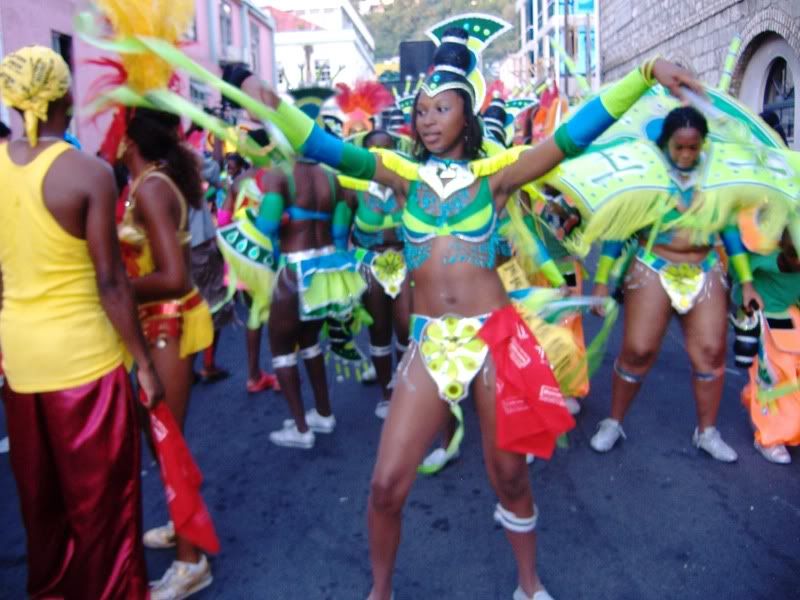 Jade(I think) From Digicel Nelson Bloc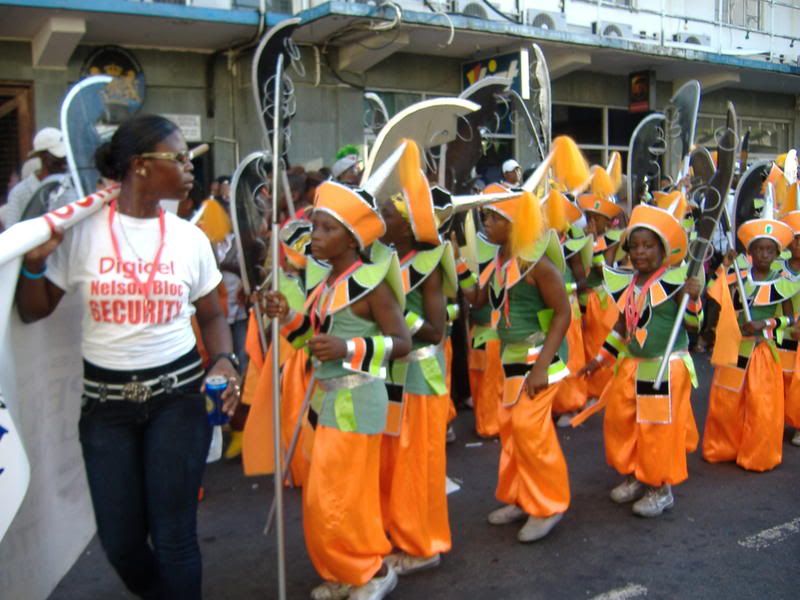 Nelson Bloc Youths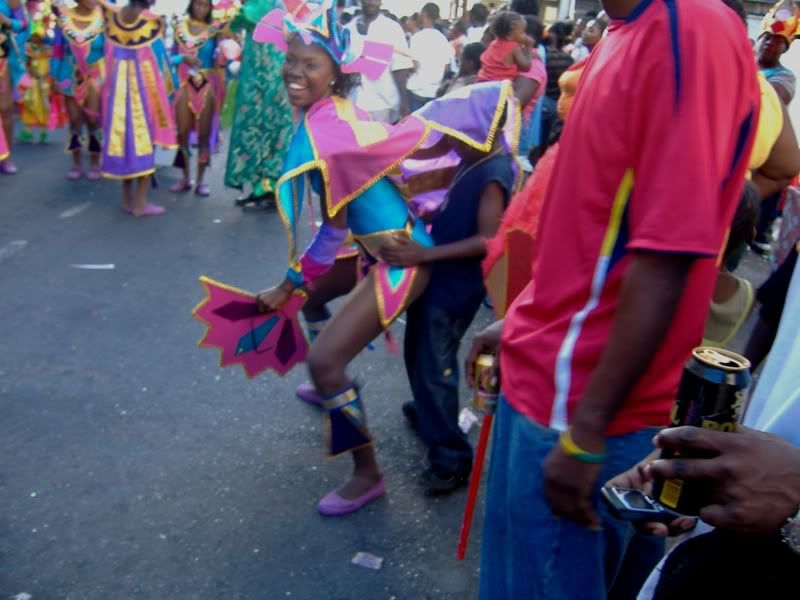 Train up a child in the way he should go:)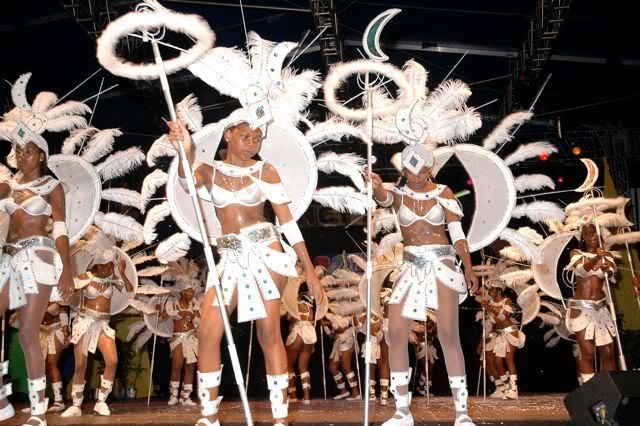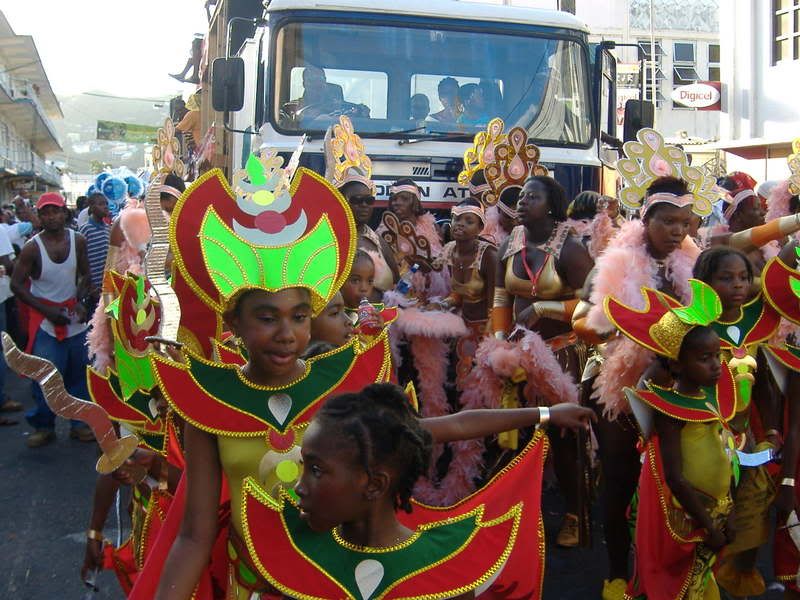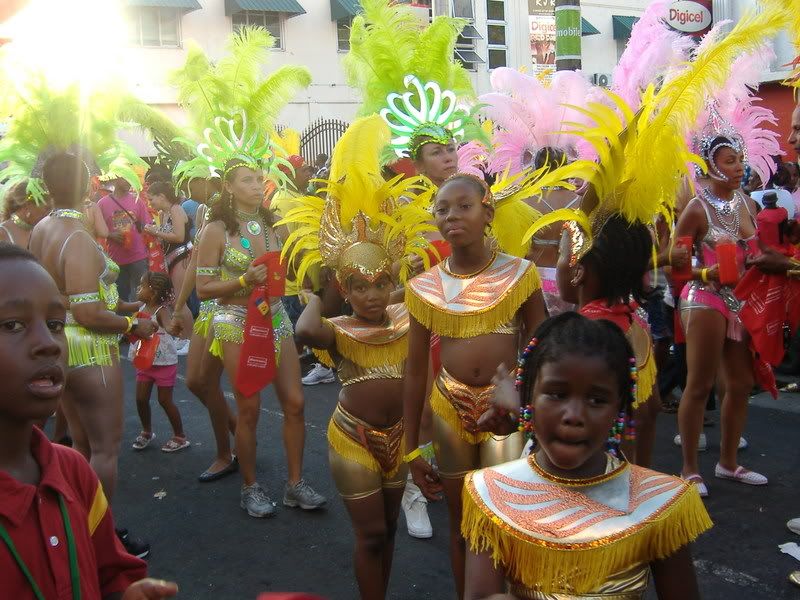 A section from Mirage Band
Friday, July 04, 2008
More rapes
Judging from the reports in the newspapers and the talk shows it appears as if incidents of rape are on the increase. However, I want to tell those women who come on the airwaves and attempt to lay the blame on scantily dressed women how wrong they are. Ladies, rape is an act of violence and a power trip. It has little to do with the desirability of the women or the need for sex.

It matters not the type of clothes you wear and to even speak of that is taking away the blame from the guilty and shifting it to the victim. That's wrong ladies,so very wrong. I won't deny that at times some women mode of dress cause me to raise my eyebrows but I have never, ever thought that they were begging to get raped. Do I need to remind my Vincentian sisters of the rapes perpetrated on the elderly women and on the children of our land? Were they dressing provocatively as well and flaunting their stuff to these poor helpless men? I think not.

Let's not unwittingly or otherwise give the victim another cross to bear please. Put the blame squarely where it lies and quit with the excuses. Ladies, secure your homes properly especially if you live alone, avoid being in unsafe places and try as much as possible to go out in groups. These are some of the common sense things you can do to protect yourselves in this climate of heightened violence. Clothing is the least of it.

Tuesday, July 01, 2008
Graduations
Today, I went to GHS graduation and I was totally jealous. Back in my day we had no yearbooks,no scrolls in a lovely folder,no passing of knowledge torch and certainly no specially chosen song as each form made its entrance. Let me not even talk about Young leaders and all those other activities that are part and parcel of present day life.
As always, it is nostalgic being a part of any GHS function. So many memories,mostly happy, so many lessons academic or otherwise such as don't walk on the grass and never settle for mediocrity. The thrill of graduating,anticipating the ball,nervously looking forward to CXC results and the uncertainty of life without GHS. Many years later you look back and realise that those years were so special and life was so uncomplicated although back then every little hurt was magnified.
On another note:
RIP Jennlyn Black, gone much too soon