Sunday, August 30, 2009
So hard being a woman
Her name was Debbie. She loved life, worshipped her son and absolutely adored all the children she came into contact with. She was pretty and took pride in her appearance.

She was ambitious enough to know that not even an early pregnancy could derail her. So even though she began working at Bonadie's supermarket she knew that the only way was up and up she went. Her quest for self development would take her all the way to the Cave Hill Campus and to a job with the Govt of St Vincent and the Grenadines. She dreamt huge dreams and was on the verge of following another-the beginning of the Masters programme in Banking and Finance when her life was brutally taken from her,

I am still having a hard time wrapping my mind around the fact that yet another woman has been the victim of appalling domestic violence. It worries me as a woman because it is possible I too could miss the warning signs or choose not to see them. I worry that I and others like myself may find ourselves making excuses as to why we should remain in a relationship long after it has died. It worries me that the possibility exists that some man may see us as property and inflict bodily harm should we outgrow the relationship or dare to dream dreams that may move us beyond his reach and grasp. I worry that we may be incapable of protecting ourselves and neither would society.

I wish we didn't have to cry for Debbie Shallow, Lokeisha Nanton, Stacy Wilson and all the other women who met such gruesome ends. I can only hope that Debbie's biggest impact will be to mobilise Vincentian women into meaningful action and just maybe we will be more supportive sister to sister. It is time to ban together to find new ways to raise women who will recognize the signs and be strong enough to walk in the other direction. We simply cannot afford to pay lip service to this latest murder and then go back to business as usual. This scourge of domestic violence can be lessened if not eradicated if only we have the will to aggressively tackle it.

Wednesday, August 26, 2009
Remembering Walter Porter.
At the time of his death he was 35 years old. He was a son of the Vincentian soil, calypsonian, musician and unfortunately the person seated in number 25C on Pan Am 103. I didn't know him personally but at some point I was aware that the bombing of the airliner had hit home to Vincentians. With the release of Al Megrahi I decided to do a little investigation into who Walter Porter was and got this information from some one who knew him well.

Walter was a quiet Guy. Our paths first crossed when I was the President of VINCI , which is the Acronym for Vincentian Independent National Charities Inc . He was the President of The Vincentian Calypsonians Guild , an organization that he founded , and allowed the Presidency to go to Scorcher , which in my opinion was a great gesture .

I remember getting a phone call from Yolande Richardson who was a member of both VINCI & GHS , and meetings of those two Organizations were kept at her house . She was the first person to tell me that Walter was on the plane. I did hear about the bombing, but never in my wildest dreams did I consider that Walter was on the plane. When I had spoken to him , he did tell me that he was going to England to perform at a Vincentian Organization's function there. I told him that I would see him when he returned , because the Guild was having a dance , around Christmas time . I was stunned since the main purpose of the Guild was to cut out the middleman , so that the Calypsonians would produce their own records & tapes. They didnt have CDS then and at a meeting , we all had decided that we would go up on the Parkway on Labour Day , with Vincentian Calypsonians , Mas Bands and Pan Sides to distribute literature from the Tourist Board . Unfortunately all those ideas died with Walter.

It was the first and only time that I went to a funeral Service , and instead of a Coffin , a picture of the person was on view . Annice Carew sang the best rendition of " HIS EYE IS ON THE SPARROW " I have ever heard , and I & others said a few words about Walter . I was devastated by it all.

RIP Walter Porter.

Thursday, August 20, 2009
19.19
I had planned to write about Al Megrahi the man behind the bombing of Pan Am 103 . That was before the phenonemal Usain Bolt stopped the clock at 19.19 in the final of the 200 metres in Berlin. Long before there was Usain Bolt, Berlin had seen the magnificence of Jesse Owens who upset Hitler's race supremacy claims. This time around Bolt left the whole athletics world dazed and totally awestruck by his brilliance.

I am still wrapping my mind around his feats. There was a time I thought Michael Johnson's 200 metres record was virtually unbeatable until Bolt erased it in Beijing. One year later and for a moment I thought the new record was going to be sub 19. This is running the like of which the world has never seen. Suddenly, you expect to see record after record fall eveytime this man participates in a final and thus far he has not disappointed.

What's next for Bolt? Can we expect to see him line up for the 400 metres? I have no doubt he can make it his own as well. In a Championship where the IAAf is conducting a gender test on South Africa's Caster Semenya to prove she is woman they will soon try to establish if Bolt is really human

Wednesday, August 19, 2009
Island Ferry on the way
On October 1st, 2009 an inter island ferry service based in Grenada will be officially launched. However, the actual voyages will begin on October 20th. The ferry seats over 200 with the rates falling between 120 to 140 USD for the average three hour trip. Travel, from what I gather will be between the islands of Barbados, St Lucia, Grenada, Trinidad and St Vincent and the Grenadines.

Given our disgust with LIAT it should be interesting to see the response. Their rates are certainly cheaper than LIAT's disgustingly high offers and three hours is a shorter trip than one to Union Island. I assume that passengers would also be allowed more weight than the 40 0r 45 lbs given by LIAT. By the way I must find out the estimated time of arrival at each port. I don't imagine it will take 3 hours for each destination so I am hoping that it will take less than three hours for some port.

I wish the BEDY Corporation well.

Sunday, August 16, 2009
Poor Caribbean
According to the Washington-based Population Reference Bureau (PRB)a surprising 41 per cent of St. Lucians live on less than US$2 a day, and that 27 per cent of Surinamese, 17 per cent of Guyanese and 14 per cent of Trinidadians live on the same amount a day. Haitians top the chart with a whopping 72% of them living on less than 2 USD which translates to a situation I can hardly imagine. Given that the smallest child probably knows Haiti is the poorest country in the Western Hemisphere their numbers would more arouse pity rather than shock. Also, Haiti's problems are well documented. Trinidad does not shock me since in places where there is wealth there are also pockets of appalling poverty.

On the other hand St Lucia's statistics are mindboggling. In the Windward Island(and maybe the OECS) St Lucia is often seen as the beacon with respect to development so those findings have thrown me for a loop. Having lived there I have seen levels of development that far outstrip St Vincent's but I have also seen poverty that I haven't seen here. Yet, I find it incredulous that 41% of the population is living on about $150ECD per month.That must mean a lot of persons depend on remittances or are reduced to depending on handouts or worse. Even more shocking is their numbers are even higher than the much maligned Guyanese. Can we expect to see an exodus from Lucian shores?

If this report is true then the governments and people of the Caribbean have a lot of work to do. It is unacceptable that so many people are existing on paltry wages. I think it is necessary to remind our leaders that real development is people centred.

Ps. I have been forced to use comments moderation since I've been flooded with Spam.

Saturday, August 01, 2009
Happy Emancipation Day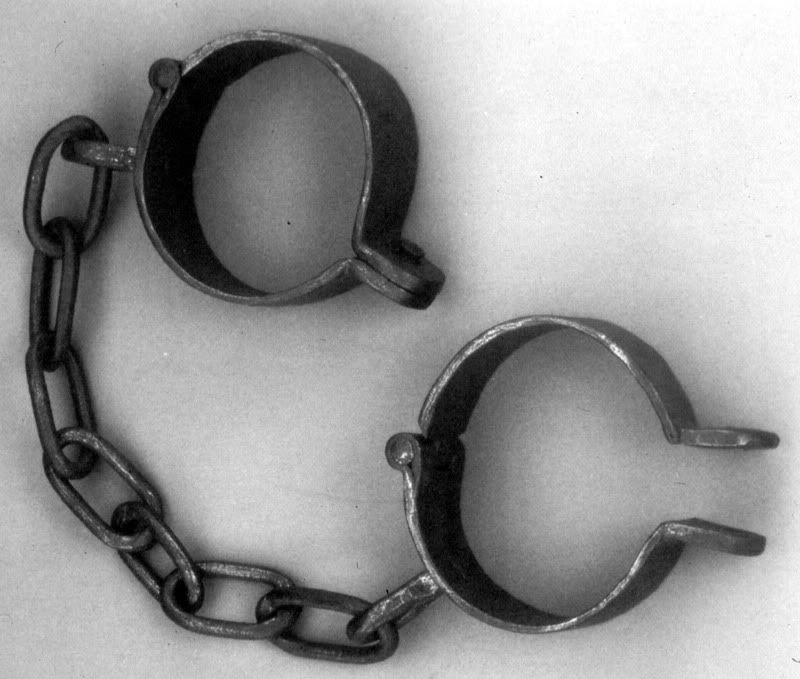 Massa day done but some say we have just replaced the old masters with new ones.
We got colour in the White House but we saw a black child in tears because he and others weren't allowed to swin at a Philadelphia pool.
A beer summit was held on the White House Grounds after claims of racial profiling filled the airwaves.
Black people still think there is good hair and the more Eurocentric your features are the better.
Vincentians rue the fact that Aug 1st fell on a Saturday.
Despite all this we have overcome great odds. There is much to be proud of, we have indeed come a long way. Happy Emancipation Day!