Saturday, December 31, 2005
Old Year's Day/Night
That's what we in this part of the world call Dec 31st as opposed to New Year's Eve.Traditionally,it is a period of reflection on the year that is coming to a close and a period where one begins to make resolutions for the upcoming year.

It is marked by church services with the church bells pealing to usher in the New Year,parties,dinners and some other community stuff.Some superstitious persons believe that whatever they were doing at the exact moment the New Year began will be a good/bad omen for the remainder of the year.I was jokingly told that's an explanation why many turn out to church services hoping that God's blessings will follow them for the entire year.

Apart from that Old Year's night was the night when almost every household would be busy cooking.This was the night when the hambone left over from Christmas would find its way into a pot of green peas soup or some wild life like manicou,iguana or as my uncles tell it a yard fowl(fowls that run wild in the yard).

Nowadays,nobody would want to eat a yard fowl so people try very hard to ensure they have some wildlife ready and waiting.Still others found their amusement by putting some big stones in the road which motorists and pedestrians did not find funny at all.Thankfully,this practice is not as prevalent as it once was due to intervention by the authorities.

Anyway,whatever you do enjoy to the fullest.Remember to count the blessings that were yours in 2005 and as 2006 beckons may it be a year of prosperity and good health.Happy New Year,and looking forward to interacting with you all in the upcoming year.

Side note:Today's music Flap your wings by Nelly.No comment from you Jdid:)

Friday, December 30, 2005
Things that sound dirty in Law
1. Have you looked through her briefs?

2. He is one hard judge.

3. Counselor,let's do it in chambers.

4. Her attorney withdrew at the last minute.

5. Is it a penal offense?

6. Better leave the handcuffs on.

7. For $200 an hour,she better be good.

8. Can you get him to drop his suit?

9. The judge gave her the stiffest one he could.

10. Think you can get me off?

Have an enjoyable weekend

Wednesday, December 28, 2005
Miracles
If you turn on your speakers you will notice I have Music on my sidebar-Thanks Nic.I wanted R Kelly but the clip was not available so I went with Whitney Houston's "When you Believe".I think its quite apt since I am witnessing what I consider a miracle unfolding before my eyes.

I know believing in God is not the popular thing but am not disillusioned yet.Remember a couple months back I wrote about my 16 year old friend who was fighting a battle with cancer? Well,we both refused to give up even when things looked very grim and each Sunday night we would pray and ask God to make it better i.e if it was his will.And gradually the tumor in his spine shrunk until a few weeks ago he was told he is remission.Now,he's off all chemo and this boy who stands at 6ft and whose body weight had plunged to 90 lbs now weighs 130 and climbing.I don't know what else to call it but a miracle.

On another note(no pun intended)doesn't listening to Whitney sing make you feel a bit sad considering the mess she is in now?Nowadays,her voice sounds so raspy and nothing like the girl who gave us "Saving all love for you" etc.Well,we always hear that there is a price to pay for the choices we make but I can still hope she gets act together before its too late.

Now,turn on your speakers and listen to Whitney and Mariah singing a beautiful song.

Monday, December 26, 2005
D Day After
Hey all-Just checking in to say that I had a great day.I went to the early service at 7am which I really didn't feel like going to but my friend came to pick me up which meant the decision was taken out my hands.I wasn't sorry I went because the sermon was uplifting and the hymns were chosen were the cheery Christmas type.They didn't sing my favorite-It came upon a midnight clear,but you can't have it all.

Got back home around 8.45 ,opened presents and just lazed about the house.Speaking of presents the best part of it was looking at Chelsea's face as she opened her gifts.I swear the child looked as if she was going to die with the wonder of it all especially when she opened a gift that I had previously told her wasn't hers.You know how children like to snoop and see things that they were not meant to see ahead of time.It meant I had to tell her it was for somebody else and naturally I was public enemy nos 1,2,3 and you get the picture.It was really fun and heartwarming to see the range of emotions play across her face.Children,you just gotta love them!

Then,it was off to my aunt's house for a family get together.It was really good,although I miss my brother and grandmother a lot this time of year but nevertheless they were there in spirit.And before I forget I can treat the blogworld to a round of drinks courtesy the EC$1000 or approx US 375 that I won on Christmas Eve in a supermarket draw.Am I lucky or what!.

Anyway,y'all continue to enjoy the rest of the season.



Friday, December 23, 2005
Merry Christmas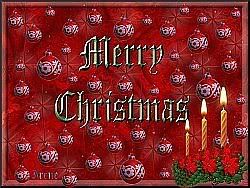 To all the bloggers and non bloggers who visit my spot.Here's hoping you have a season that's filled with love,happiness and the joy of family and loved ones.Remember the word is moderation,stay healthy and blessed.Love you all
PS.Trouble,hope you feeling better.
Wednesday, December 21, 2005
Naughty Santas
By Erik Kirschbaum

BERLIN (Reuters) - Drunken Santas on a rampage in New Zealand, armed German robbers in Santa disguises, a British St. Nick wanted for flashing, and a Swedish vandal in a Santa outfit are giving the big man in red a bad name this year.

Reports of "Bad Santas" breaking the law or otherwise wreaking havoc have been circulating around the world.

Armed with a gun, a man in a Santa outfit held up a furniture store in the German town of Ludwigshafen Saturday and forced two cashiers to open the safe. He filled his sack with cash, locked the two women in the safe and escaped.

He is still on the loose, but police in Tuebingen were able to nab a bank robber armed with a machine gun in a Santa costume with the aid of an infrared camera and helicopter. They found him hiding in a ditch in a nearby forest.

"The machine gun was fake," a police spokesman said. Dressed in a Santa cap, beard and wearing sun glasses, he was wanted for stealing 500,000 euros in four separate bank robberies.

One Santa was stopped by police for driving 150 kph (90 mph) on a northern German motorway, 50 kph over the speed limit.

"He said he was in a rush because he still had packages to deliver," said a spokesman for the police. They gave Santa a fine and took away his license.

Last week an inebriated half-naked Santa disrupted a Christmas market in Dabringhausen before police intervened.

That incident paled in comparison to what happened in Auckland Saturday when 40 drunken Santas rampaged through the city center, stealing from stores and assaulting security guards in a protest against Christmas becoming too commercial.

In Britain, police said they were looking for a Santa acting suspiciously -- a flasher who exposed himself to women.

Officers in Swanage on the south coast of England said the flasher had struck a number of times since December 6, and a week later exposed himself whilst wearing a Santa Claus outfit.

A British agency recently issued a code of conduct to root out substandard Santas. "Santa is a magical and cuddly man, not a fat, smelly slob," said James Lovell of the Ministry of Fun agency in London. "He must not smell of drink or body odor."

Last Christmas, a shopping center in south Wales installed a webcam dubbed "Santacam" in his grotto to overcome parents' concerns after several high-profile pedophile cases in Britain.

Monday, December 19, 2005
Oh,how christmas has changed
Last night I was lying on my bed and thinking of how Christmas has changed over the years.Some changes are subtle while others have been rather drastic.Anyway,here are a few things I miss and some notable changes to the celebrations.

Serenading or "singing out" as we called it.Growing up it was not uncommon to be sitting in your living room and hear carols being sung on the front porch.A peek outside would reveal a group of carollers-usually a church choir,youth club or service organisation doing their thing.sometimes,you sang along or just simply listened to the songs and the speechmaking which tended to be either serious or very hilarious.

Upon completion the carollers would receive a monetary donation from the household and/or some food and drink.As little childreen and early teens we would organise our own brand of serenading and turn up at our own homes and those of neighbours.It was all good fun but sadly the tradition has died out.

Midnight mass.It used to be that we would go to church at 11 pm and ring in Christmas Day at midnight.Then somebody decided to make a change probably because Christmas Eve was the night for the last bit of cleaning etc.So church service went to 5am on Christmas morning and finally to 7am.

I also miss the excitement that I felt as a child.I suppose it is a natural process as we grow up but still I would love to recapture the wonder of it all.Am talking about the thrill associated with getting presents,trying to figure out exactly what was bought for you and making it your business to seek out the likely hiding places.I know am not the only one who felt that the day would never come nor the only one who would wake up early on Christmas day and rush to open gifts.

Nowadays,the new phenomenon is the competition for the best lit communities and houses.It all started with a returning national putting thousands of lights on his house and gradually spread to others doing same.Soon it became a competition and the lighting of a huge tree in capital Kingstown.The lights are beautiful and I think its a wonderful addition to the season and no doubt Vinlec(the power company)feels the same way too.

Sunday shopping.I think this became a feature in probably the last 10 years or so.It coud be earlier but I really don't remember stores being open on Sundays on such a large scale.The argument still rages as to whether or not rank commercialism is defiling the day of worship.I can't say I have strong opinions either way but undoubtedly its business places way of capitalising on the increased activity.

Finally,the Carolling competition originally started by NBC radio and now privately run.Business houses,Govt depts,villages etc form their choirs and perform a traditional carol and an original song to the beat of any genre.It has become an integral part of the season and the park is guaranteed to be full when the contest is on.

Are there many changes in your part of the world?

Saturday, December 17, 2005
Christmas-The Vincentian way
The election is over and reluctantly(it seems) the island is gearing up for Christmas and all the trimmings that accompany it.Like most everywhere people spend a lot of money on gifts and household items.Now is also the time when you see a lot of barrels coming mainly from the US being transported to homes.

But in St Vincent you know that Christmas is really here when the Nine Mornings festival begins.Nine Mornings is a festival where the nine days before Christmas are celebrated nation wide with activities ranging from parties,church services,going to the beach,bike riding,cook outs or just general liming(hanging out).

The interesting bit about this festival is that all the activities begin around 2 am daily,with Sundays being omitted.I am not sure of the origins of the festival-some claim that it originated in the days of slavery when slaves from different plantations would meet in the wee hours of the morning (around Cmas time)and have various activities.For obvious reasons I tend to disbelieve that any plantation owner would feel comfortable with slaves congregating,so that could only be a myth.

Anyway,Nine Mornings of today lacks the spontaneity associated with days gone by.I don't have much of a reference because of my youth but I definitely remember the fetes from the various night spots.When I was younger we lived fairly close to a night club and I would be awakened by the music or I would awake to family members returning home.That particular club no longer has the fetes as far as I know but am told that in some other areas it still happens.

Nowadays,there are organised activities in Kingstown spearheaded by the Dept of Culture complete with a daily programme.While,am a bit saddenned about the lack of spontaneity it is still great that the festival is being kept alive so that another generation of vincentians and visitors as well can enjoy our culture.Now it is more of a family event with something on the programme for every age.

I went into Kingstown this morning and it was really good with great performances by the Avenue dancers,Hairoun Theatre etc.There was even a Kids spot where the MC interacted with the children and got them to come on stage and perform.Even though it was a bit chilly(yes it gets a bit chilly in the Cbean too)it was worth getting up that early.

Thursday, December 15, 2005
Letter to Santa
Dekkah
posted this gem over at
the cricket message board
and I copied for your reading pleasure. Hope the North American readers can follow the dialect.
I know you probly wondering why I writing yuh one day
after Christmas but after i open my presents and dem
yesterday, I just had was tuh write yuh.
Santa ah was a very good girl all year round, ah listened to my mother when she talk to me (something ah does do evry blue moon, *which is actually never*). Ah helped out with chores around the house, ah even helped the neighbors nice peekny dem do der chores too. Ah helped dat old cross Mr. George across the road when the other pikneey dem just watch him and leave him dey.
Santa ah studied really hard in school this year, so hard that ah finished first in my class and first in de country. Ah make it meh duty to be nice and not naughty. Santa when ah wrote meh Christmas List to you, ah ask yuh for a Barbie princess doll, ah Barbie kitchen, ah Dora the Explorer computer game, ah cabbage patch doll and a monopoly game.
So Santa how the Fuck after reading my list you would leave under the Christmas tree ah shity, fucking light up Yo-Yo, ah mother-cunt plastic tea-set and ah fucking no name dolly that look like she have Fucking H I V!! and cancer cuz she barley have hair pan she patch up head.
Santa is like yuh fucking blind or yuh cyah Fucking read! * i more believ is read u cya read*and u no wat me neighbour piknee dem is devil.. de 10 year old gurl already taking man front right and center.and de lil boy is a lil tanty man.
Every year ah say ah would stop believing in yuh Fucking ass and like ah Fool ah does always give yuh ah another chance but not ah Fucking-gain, yuh Fucking fat ass dead with me, yuh hear what ah say, yuh dead me hate u like how pig hate clean watah!
Ah waiting for yuh ho -hoing mother ass next year, yuh better
don't try to squeeze Yuh fat bolockscious, atrociuos, delapidated ass thru meh louvahs, because Santa Ah swear ah will Fuck yuh up, it go be me,
you and a sharp sharp knife. Just imagine you give that cork eye fanitta from across de road everything that she arks for, even duh she have to look lef to see wah on ha right.
Santa, yuh see you and them Fucking donkey's u have der..(beacuse in de caribbean we cya get reindeer) ,better think twice about landing in my yard yuh kno. Man nex year, ah will be back to meh good old self, causing havoc and destruction around de Fucking neighborhood and waiting patiently with ah big stone for your fat Fucking ass to come Ho-Hoing in my front yard, ah will done yuh.
Little Tifannie
P.S. yuh see dem stab wounds on dem las two donkeys (ass).. is I do
DAT! in ur muder-cunt! come back again and yuh go see...
Wednesday, December 14, 2005
And now some controversy
The Elections have come and gone but in its aftermath the Opposition has cited numerous irregularities that they claim cost them victory in at least three of the marginal seats.So come today the Opposition takes to the street for their first protest march.

Frankly,I find all the grandstanding annoying and counter productive.What is it about politicians that make them so unwilling to accept results that are unfavorable to them? I recall in 1998,the ULP won 7 seats to the NDP's 8 and in the process gained the majority of the popular vote.Smarting from their defeat(they were sure they were going to win) they vowed to make the country ungovernable and what followed were a series of protests actions that eventually led to the ruling party's collapse in 2001.

Don't get me wrong as am not saying that the Opposition does not have the right to query inconsistencies.No system is fool proof and any glitches must be addressed if you want to attain a system that inspires confidence.But why not just take the matter to court and await a ruling if you feel so strongly about the matter?

From my vantage point it seems more than a little odd that the only places where irregularities took place were in the marginal seats.To me that sets up a scenario where the allegations can be viewed as a deliberate sabotage of candidates.Never mind that the observers gave the elections a passing grade.The funny thing is the constituency that the ULP wanted to win the most was one they lost.One would think that they would have ensured that a victory would have been recorded there.Looks like some fun times are ahead on the Vincentian political scene and it seems Christmas can barely get a chance to make its presence felt.

Monday, December 12, 2005
Is nothing sacred?
NEW YORK -- "South Park" has proved again that nothing's sacred.

The Catholic League for Religious and Civil Rights is condemning an episode of "South Park" that it said "defiled" the Virgin Mary.

The cartoon, which runs on Comedy Central, features an episode this week titled "Bloody Mary," in which a South Park character claims to have been sprayed with blood from a body orifice of a Virgin Mary statue. When Pope Benedict investigates, he declares that she's just having her period.

The Catholic League is urging the board of Viacom, which owns Comedy Central, to apologize to Catholics and stop the episode from airing the next several nights as scheduled.

The Catholic League notes that Viacom board member Joseph Califano is a practicing Catholic, and that Thursday was the church's feast of the Immaculate Conception of the Virgin Mary.

I can't say that am offended by this but I understand why Catholics would be since Mary is an iconic figure in the religion.Interestingly,I saw a poll where 66% of the respondents felt that the episode should be allowed to air this week.What say you all?

Saturday, December 10, 2005
Am It
Bajan Queen
tagged me and here goes.
3 screen names I have:
1. Brownsugar
2. Honey-Molasses
3. That's it.
3 physical things I like about myself:
1.lips (naturally full)
2.hair! (thick and healthy)
3.feet.(the smallness makes buying shoes a joy)
3 physical things I don't like about myself:
1. my eyes (too lazy looking)
2. Stomach
3. Can't think of anything else
3 parts of my heritage:
1. East Indian
2. Carib
3. Black
3 of my everyday essentials:
1.TV
2.Food
3.The Internet
3 of my favorite musicians:
1. Brian Mcknight
2. Elton John
3. Whitney Houston
3 of my favorite songs:
1. Because you loved me.Celine Dion
2. I believe I can Fly.R.Kelly
3. Apologise.Luther Vandross
3 things I want in a relationship:
1. Commitment
2. Honesty
3. Love
3 lies:
1. Am a material girl
2. I love jewellery
3. I miss America
3 of my hobbies right now:
1. blogging
2. reading
3. crotcheting(well am learning it)
3 things I want to do really badly now (with a special someone):
1. Go away on a vacation
Nothing else comes under the really badly heading.
3 careers I've considered doing:
1. Comp Science
2. microbiology
3. Accounting.
3 places I would like to go on vacation to:
1.Italy
2.London
3.Palm Island Resort(in the Grenadines)
3 kid's names I like: *these are all for jokes*
1. La Shanda
2. La Tonisha
3. Shaniqua
Okay,I don't like the ghetto fabulous names.
3 ways that I'm a stereotypical guy/girl:
1. I cry over movies
2. I love buying shoes
3. I like the odd romance novel
3 people I would like to see take this quiz:
Anyone who wants to.Am hoping Grace and Cinefille would:)
Friday, December 09, 2005
Family Photo
Something to make you smile.Enjoy the weekend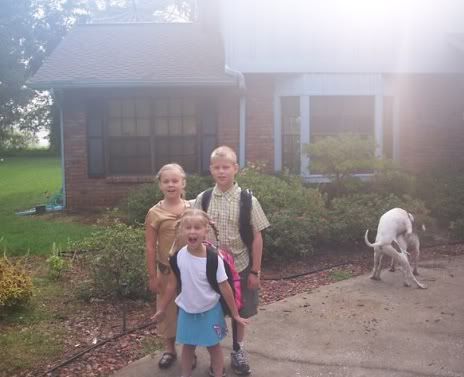 Wednesday, December 07, 2005
Labour again
They said they were "Better by Far","More than Ready" and implored Vincentians to "Keep the Comrade there".And in a show of agreement the Vincentian populace gave Dr Gonsalves's ULP a second term in office.But I can bet my last dollar the results which appear to be the same majority(12-3)would have been extremely disappointing to the ULP.

For a party that prided itself on returning with an increased majority they would have been very unhappy with the very narrow margins of 14,29,54 in some key constituencies.It must have been quite a dent to the pride of the ULP who swept into power in 2001 on a wave of goodwill.To see it evaporate in a mere 4 and a half years must have been quite sobering and a definite cause for much soul searching. Election night is typically one when you can hear loud screams of joy coming from houses as they follow the fortunes of their candidates in pretty much the same way as cricket season. Tonight,although the ULP came out victorious the atmosphere was very muted.

Much of the disappointment was centred around the ULP being unable to unseat the Opposition leader.This seat was the most targeted one of the entire election and the ULP acted as if it was a fait accompli and subsequently most of the supporters felt the same way.But for the third consecutive election the former PM was able to hold on and this time increase his majority.

From where I sit the ULP has to reevaluate itself if it wants to be a force in the next elections.For sure they need to look at the aggressive-in your face,high profile entertainment campaign.That seems to me to not be giving any significant advantage and frankly is a waste of money.Anyway,congratulations to the ULP for a hard fought victory and hopefully the Ministers will give better representation and not ride on the coattails of Dr Gonsalves.

PS.I yielded to peer and family pressure and voted.

Tuesday, December 06, 2005
Last Lap
Were it not for the absence of elaborate costumes I would have sworn it was carnival and not election time.Almost daily a train of vehicles blaring their respective party's music pass up and down the streets.Did I mention the top artistes that have flown in to this island as part of the campaign? Just this weekend we were graced with Beres Hammond,Sanchez,Third World and Byron Lee brought down the curtains last night.

I tell you not even carnival time we have it this good and free to boot.And,of course we had the appearance of the gospel singers like Carlene Davis,Bridget Blucher and others.You know that no election campaign in the Caribbean is not worth its salt if every would be leader did not claim to be best friends with God.When the dust settles we will wonder where all the funding came from and at what price i.e if we not are still hungover.

But,seriously campaigning,since 2001 has taken on new dimensions.The ruling ULP,who was then in opposition introduced the high profile entertainment packages at the rallies.Back then it was criticised as catering to the young who were supposedly influenced by the partying.I figure in 2005 the ULP is operating on the "if its not broken,don't fix it" principle.While am looking forward to the end of the campaign a part of me will miss the excitement and the very catchy songs made specially for the occasion.

So,come tomorrow its time to go to the polls and decide whether we want the flamboyant Dr Ralph Gonsalves or the sombre Arnhim Eustace to be in charge of our destiny for the next five years or so.Actually,the entire campaign has been based around leadership so much so that it is almost like a US presidential election.What's my name Arnhim? is a voice over done by the PM on one the popular election songs.The NDP retorts by saying "One Term Poppa." Yes,ladies and gentlemen its a Eustace vs Gonsalves battle for the championship belt.Tune in on Wednesday night or Thursday morning for a report on how the battle ended.After all,a girl has got to be where the celebrations are irrespective of whether she voted or not

Monday, December 05, 2005
I don't know what to make of this
A two-year-old boy has been pulled over by police while driving his toy car.Oliver Smith was driving his toy car at 2mph on the pavement when he was pulled over by a policeman reports the Mirror.Oliver's grandad Derek was warned by the policeman that the boy could be charged for having no tax or MoT certificate.
Oliver's father Richard from Leyland Lancs said: 'My dad thought it a was joke at first - he was expecting Jeremy Beadle to turn up. The officer said the buggy could damage a parked car. He gave a warning and drove off.'I think it's utterly ridiculous. It's the funniest thing I have heard in my life because you can actually walk faster than these things. This one has a top speed of 2.5mph.'All the shops selling them should have signs to say you need driving documents to use them in a public place. Because of their size, you can't just use them in a garden.'
Lancashire Police said: 'We cannot comment on the individual case but a child's toy car that can only travel 2-3mph does not come under motor vehicle legislation. Having said that, we would always advise children not to play near to the highway.
'The ideal place for toys is in a driveway, supervised by a responsible adult.'"

Thursday, December 01, 2005
World AIDS Day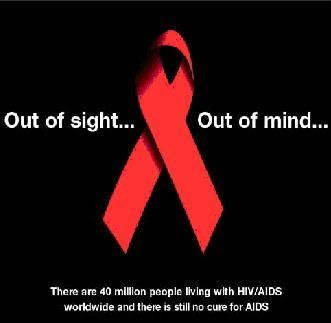 Some sobering facts about HIV are despite not being in the media at times the disease is still rampant around the world.Question to be addressed is why is this disease still spreading like wild fire and how can it be slowed?
In the Caribbean the infection rates are second only to Sub Saharan Afica.Right here in my island I know of a family that has lost two children both under 25 to the disease.I still tear up when I remember the mother's anguish on hearing of her son's diagnosis not long after burying her daughter.Some 4.9 million people have been affected for 2005 (and over 40 million worldwide are living with HIV).Half of these are younger than 25,and half are women.I don't think I need to even say what the implications are for developing countries.
Worldwide, the virus is spreading faster than efforts to vanquish it. The ambitious "3 by 5" goal — 3 million people with HIV treated by the end of 2005 —set by the World Health Organization and UNAIDS in 2003 has not been met. Treatment only reached 2 million people.And naturally,the undeveloped countries are at a disadvantage when it comes to obtaining much needed treatment.
Can we fight HIV/AIDS? Yes,if we would only recognise that the fight against it begins with us.That means a willingness to get the facts,act on them and share the information with others.It also means trying to get rid of the stigma and the moral judgements-the married woman who contracted it from her husband is not more worthy of our empathy than the young woman who is seen as promiscuous.So,spare a thought today for all those infected and the others whose lives have been disrupted by the death of family members.