Thursday, December 01, 2005
World AIDS Day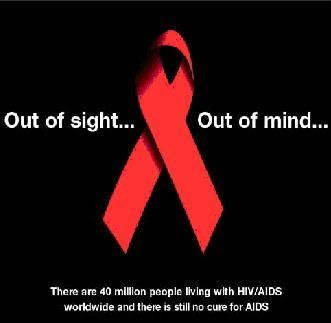 Some sobering facts about HIV are despite not being in the media at times the disease is still rampant around the world.Question to be addressed is why is this disease still spreading like wild fire and how can it be slowed?
In the Caribbean the infection rates are second only to Sub Saharan Afica.Right here in my island I know of a family that has lost two children both under 25 to the disease.I still tear up when I remember the mother's anguish on hearing of her son's diagnosis not long after burying her daughter.Some 4.9 million people have been affected for 2005 (and over 40 million worldwide are living with HIV).Half of these are younger than 25,and half are women.I don't think I need to even say what the implications are for developing countries.
Worldwide, the virus is spreading faster than efforts to vanquish it. The ambitious "3 by 5" goal — 3 million people with HIV treated by the end of 2005 —set by the World Health Organization and UNAIDS in 2003 has not been met. Treatment only reached 2 million people.And naturally,the undeveloped countries are at a disadvantage when it comes to obtaining much needed treatment.
Can we fight HIV/AIDS? Yes,if we would only recognise that the fight against it begins with us.That means a willingness to get the facts,act on them and share the information with others.It also means trying to get rid of the stigma and the moral judgements-the married woman who contracted it from her husband is not more worthy of our empathy than the young woman who is seen as promiscuous.So,spare a thought today for all those infected and the others whose lives have been disrupted by the death of family members.
Comments:
IMHO the two main stumbling blocks to people with HIV/AIDS receiving treatment are; the legislators who slow the release of new drugs to the public, citing reluctance to test on humans, and the damn pharmaceutical companies who sell the medications for exorbitant profits and deny 'third-world' companies the opportunity to produce cheap generic versions by threatening litigation.
If enough people could make an organized effort to defy them, what could they do to stop it? They can sue one or two companies, and arrest one or two people, but they can't if there are 50, 100 or more doing it... It's a 'who ties the bell on the cat?' situation.
Post a Comment
<< Home