Saturday, April 01, 2006
The World is getting crazier
I have always maintained that cimes committed against children are the biggest blots on humanity.Then,as if I needed more justification on Friday morning I turned to CMC news and heard of the shocking murder of a little 6 yr old Trinidadian boy.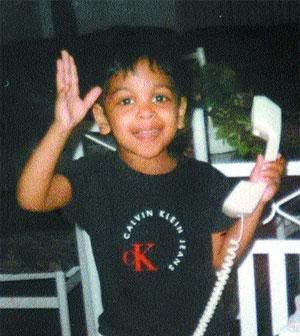 The decomposed body of Sean Luke was found in a Canefield near his Couva home.His killer inserted a cane stalk into his rectum and pushed it until it reached Sean's throat puncturing his lungs and other organs.And when I think it couldn't get worse news broke that 2 teenagers (one 14 years) have been arrested for this heinous crime.Can anybody out there can make sense of this?
I am simply lost for words.
Comments:
It Would be really ahrsh to say that there were negligent parents... unless you knew the facts of the murder... but for my comment on this... those kids should treated like adults and recieve no pity from the authority and i mean they should be prosecuted to the fullest extent of the law... it is very sad when crap like this happen especially in a pplace where you grow up....
Post a Comment
<< Home