Wednesday, July 01, 2009
Jnr Carnival sights
I got to the park late and only saw one band before it was time for the Junior King and Queens. The Juniors have learnt how to delay from their elders as there was a fairly long wait before the costumes took the stage. Congrats to Players International for winning Junior Carnival four times in a row. I was impressed by their "Haiti i'm sorry" costume-the final of the four. Sorry it's not a better photograph that would have better displayed the creativity and beauty.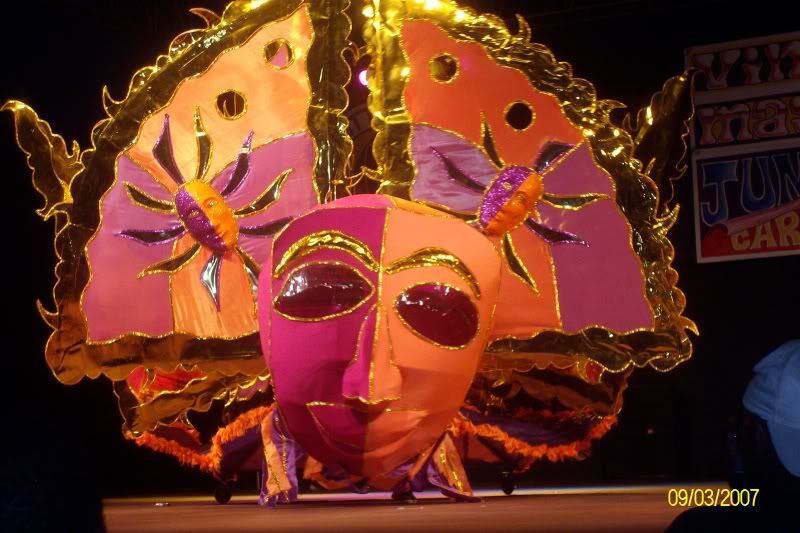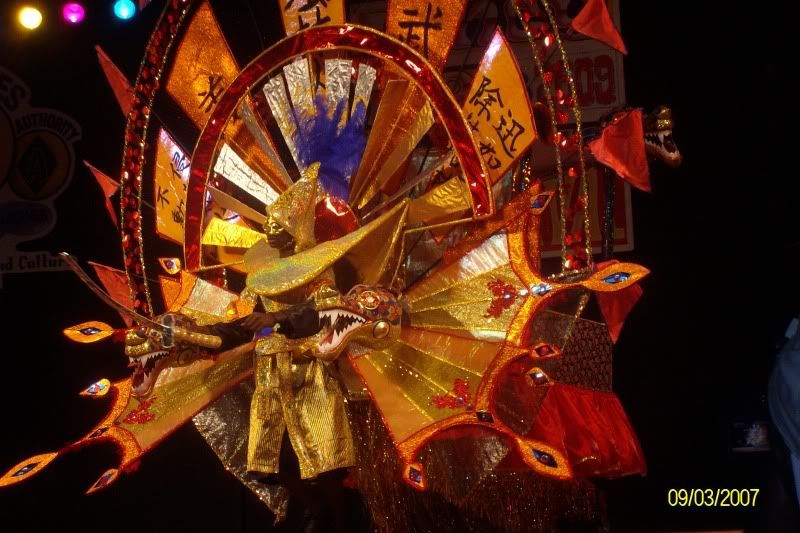 Peace and Love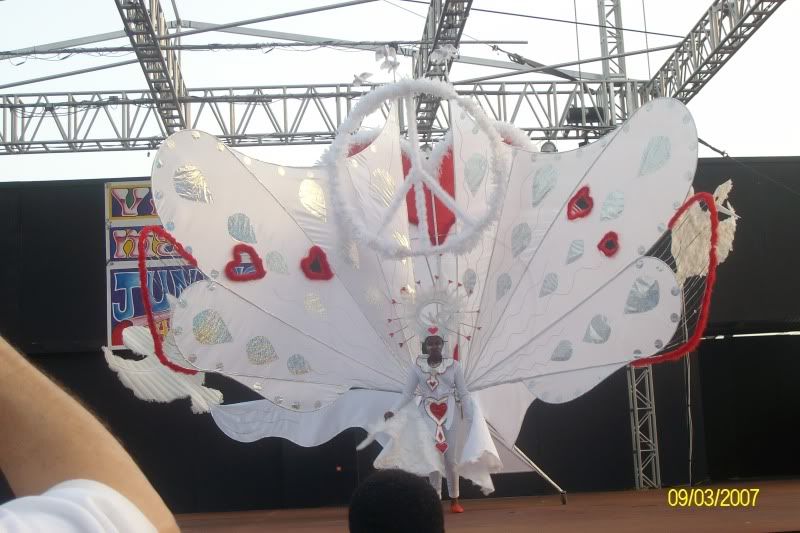 Haiti I'm sorry by Players Int'l.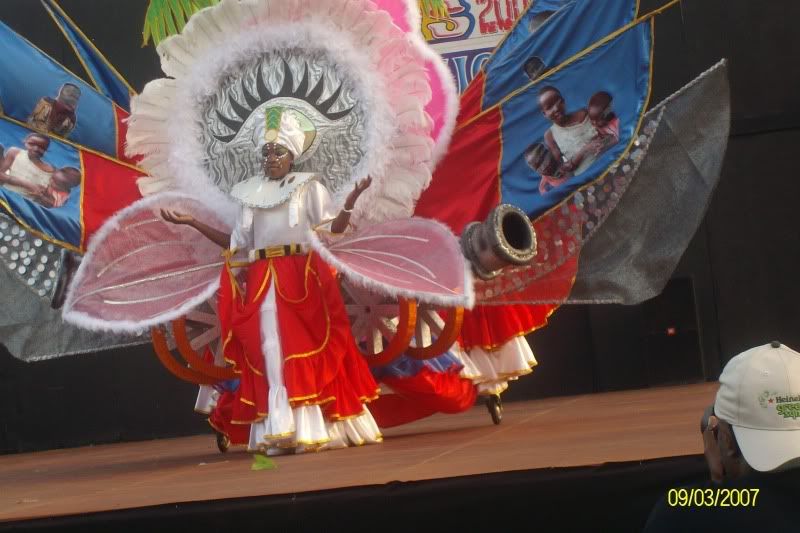 I can't wait to see what Mardi Gras will be like.