Sunday, August 17, 2008
WOW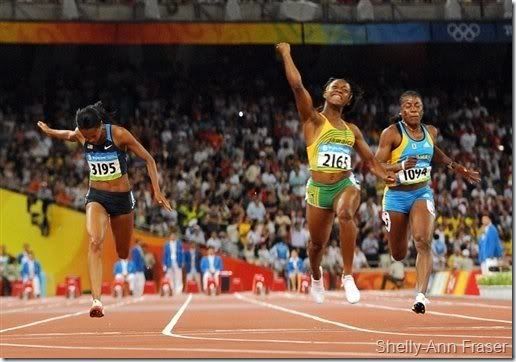 Pretty much speechless after watching the Jamaican trio demolish the 100 metres final. For several moments, I just stared at the screen after watching Shelly Ann Fraser and her supporting staff demolish the field. It took a phone call to snap me out of my "trance" and to realise that yes it did happen.
Something tells me the awe inspiring moments are not yet over.
Comments:
I missed it! Tell me this. What do you that a small country like Jamaica has been dominating the sprints? Is theire any thing that we Vincy could learn?
Post a Comment
<< Home