Saturday, October 27, 2007
28 Reasons to love SVG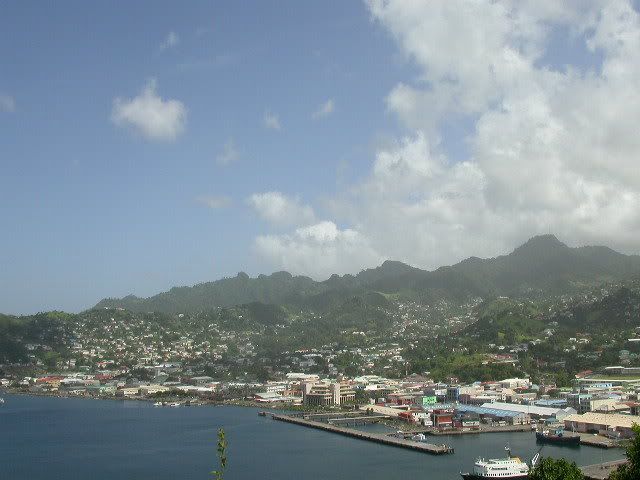 1.Blackfish crisps

2. Breadfruit and saltfish

3. Madongo bakes

4. The greenness of the island

5. The smallness which is a curse and a blessing

6. The Grenadines are breathtaking

7. Nine Mornings

8. Community singing outside NCB

9. Vincy Mas

10.Vincy Music

11.Lighting up graves on Nov 2nd

12. Tri Tri cakes

13. steamed tri tri

14. Montreal and Botanic gardens

15. River cooks

16. Black sand beaches

17. An abundance of fruits

18. The main hospital is near the cemetery

19. The jail is behind the courthouse

20. The madhouse is a stone throw away from the Community College

21. Sunset Strong Rum

22. Gonsalves Black wine

23. Red Ju-C

24. La Soufriere volcano towering above us

25.Falls of Baleine

26.Trinity Falls

27.Annual Blues Fest

28. Still a friendly people


Happy 28th Independence!
Comments:
Happy 28 Independence! Seems I need to visit Vinci, if only I would have a tour guide. Oh where would I find one...;)
Post a Comment
<< Home