Friday, December 01, 2006
Fighting the HIV battle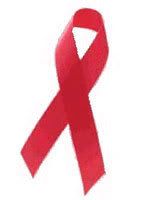 Around forty million people are living with HIV throughout the world-and that number increases every day. In the Caribbean alone 250,000 or 330,000 depending on the source are are infected with the disease. Haiti and the Dominican republic account for more than 3/4 of this number. According to the latest UN Report the Caribbean remained relatively stable.

Am excited since this means that we are doing something right since the infection rate is not spiralling out of control. However, there is still much more work to be done. Sure, the access to antiretroviral drugs is a plus in prolonging life but the education campaign still needs beefing up.

Far too many people still discriminate against those who are suffering from the disease. This leads to persons being reluctant to know their status for among other things the fear of stigmatisation. Yes, homosexuals are people too and the homophobia present in the Caribbean prevents this sector of persons from getting the support they need in protecting themselves against HIV. Judgemental health workers,take note.

Finally, we have to target our young who are the ones most vulnerable to the disease. Hard as it may be for parent/adults to digest it is essential to spread the message of safe sex. Abstinence is all well and good but the reality is that a significant percentage of teens are sexually active. Let's
be prepared to support them in their decision making if they choose to have sex.

Protect yourself people, educate yourself. It's the only way to halt the spread of the disease.
Comments:
That was a great post Kami.
It's so important to raise awareness about these issues, so it's great that some people take the time to address it to others.
P.S. I'm not sure why, but I hadn't been able to post any comments on your blog for a while. I'm sure my old geezer of a computer was the problem, but I'm glad it's fixed now.
Post a Comment
<< Home