Saturday, July 15, 2006
Miss Universe 2006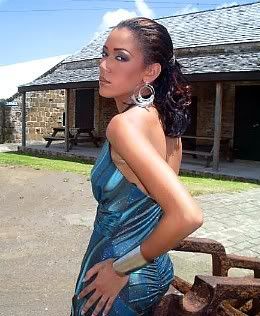 Next Sunday will see the hosting of Miss Universe 2006 in Los Angeles. Shivern Peters was the first person from the Grenadines to capture a Miss SVG title when she won in 2003.Since then she has won the Miss Carival show held in the same year and will now cary the hopes and dreams of the Vincentian public to the Miss Universe Show.Beauty Shows must be really hard to judge eh? After all different cultures have differing views on what defines beauty.In shows like Miss Universe etc you have a process of elimination until it comes down to the final 3.I often wonder how the decisions are made especially when you see some gorgeous women not making the cut.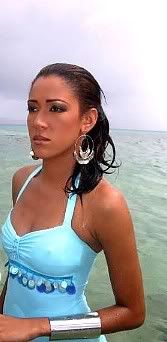 Finally,I caught this extract from an interview where Shivern was responding to how she would define the title if she were to be crowned. This is what she had to say "Other than for the obvious selfish reasons I would want to be crowned Mis Universe because I would like the people of the world to know that small countries of the world such as mine could compete on the world stage.I would define the title in my own terms by bringing awareness to the plight of persons with HIV/AIDS in the developing world especially the West Indies,it is a serious problem that can never have too much attention."Y'all know how I feel about HIV/AIDS education already so those words sound just fine to me.Anyway,Good luck Shivern from the And Still I Rise blog.Give it your best shot and represent SVG to the best of your abilities
Comments:
Puerto Rico won. She was hot, and surprisingly, Japan was 1st runnerup. Japan NEVER has a good one, but this year's was good, and not "out there" like the Asians often are.
Switzerland didn't deserve placing as high as she did. Her answer about a sister was lame. USA was kinda lucky to have ranked as high as she did. I hated her hair--it was much classier in the Miss USA pageant. The hair-dye job looked like Britney Spears...not good at all.
Post a Comment
<< Home