Monday, May 08, 2006
Happy Birthday GHS
It was 95 years ago on May 8th 1911 that the Girls' High School opened its doors to its first batch of eager students.Now,the GHS uniform is the most coveted on the island.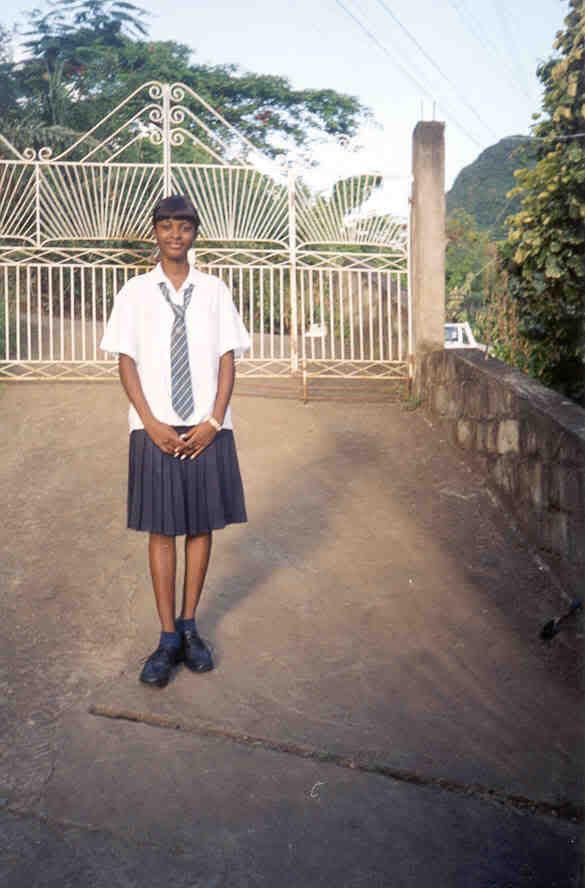 Like most little girls I dreamt of donning the blue skirt,white shirt and the all important tie that set us apart from the Intermediate High.I think I knew the school song before I even walked through the school gates which highlights how badly I wanted to go there.

I still remember the joy I felt on beholding the Common Entrance slip which told me I was successful in my quest.It still ranks as the happiest day of my life.Truth is if I could bottle that day and walk around with it I'd be floating on air.

Today,I think of my alma mater as a grand old lady surrounded by thousands of her adoring offspring.Am sure she,like most parents would have watched us grow and wept for the many of us who strayed from her teachings.However,like most good parents she would have forgiven and welcomed us back to the fold.On the other hand am positive her children have brought her way more joy than pain.

Happy Birthday and continue doing what you do best.
Comments:
This 'grand old lady' sure had a lot of kids. At 95, and counting, that's good. But the name Girls' High School sounds generic. Is this the only all female igh school on the island, and was it the first?
Oh, and my post for the 8th was at 11:19pm - just 1 minute after yours. Are we both late-night insomniac bloggers?
Post a Comment
<< Home