Monday, March 06, 2006
Oscar Night
Last night the curtains came down on the 78th Academy Awards.The much talked about Brokeback mountain won three awards but failed to come away with the Picture of the Year.Crash,the story of racial tension walked away with the best picture award to complement their two earlier wins.
Major winners were Phiilp Seymour Hoffman for Capote-no surprise there.Reese Witherspoon almost did a Tom Hanks with her acceptance speech for Best Actress.George Clooney won Best supporting Actor for Syrianna and Rachel Weisz Best Supporting actress for The Constant Gardener.Ang Lee took the Director's award for Brokeback Mountain.
Jon Stewart had me in stitches with this quip."For those of you keeping score Martin Scorcese 0 oscars, 3-6-Mafia...one." Poor Martin
And what is Oscar minus fashion? To tell the truth everybody I saw looked great but Jessica Alba and Keira Knightley were my standouts.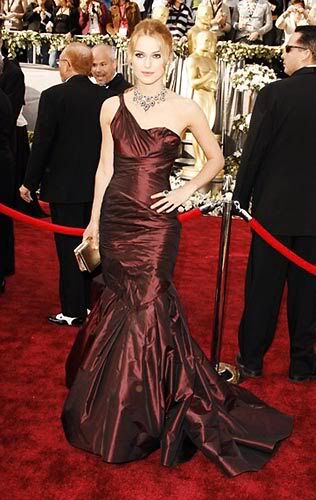 Keira,keeping the standard high .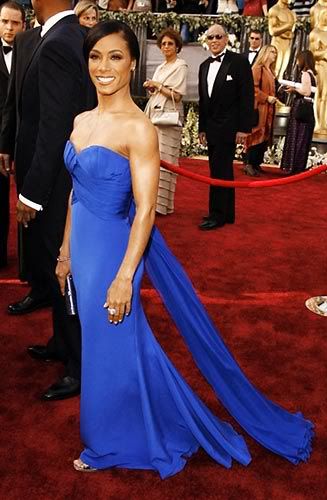 Not a Jada fan but she looked lovely here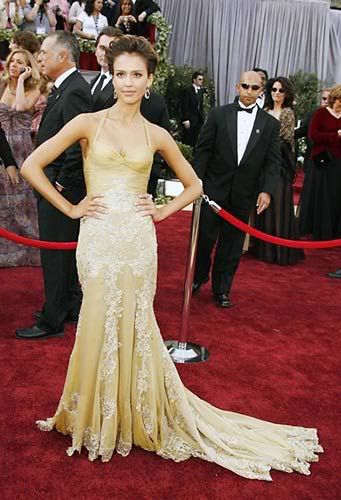 Jessica.It looked way better on the screen.
Anyway,its late and I should really be sleeping so am out for now.
Comments:
Watched the red carpet show and was dissapointed. You picked the three dresses that was anything to shout about. In the mens department. I must say that I was quite impressed with Ludacrist. He looked great in his monocrom black on black and his speech durning the interview was well together.
Crash definitely was the movie
Post a Comment
<< Home