Monday, March 20, 2006
CWC-07
With the West Indies cricket team having joined Zimbabwe and Bangladesh as the teams to have lost eight consecutive test matches it is understandable if cricket is the last thing you want to hear about.However,Cricket World Cup 2007 is almost upon us and the buzz is getting louder and louder.Here,in St Vincent and the Grenadines we lost out on our bid to host group games but as consolation we were granted some warm up games.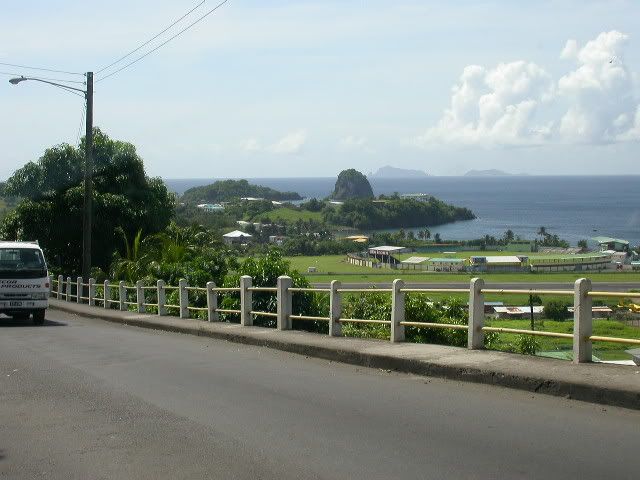 In preparation for these games the main Arnos Vale Playing Field is being reconstructed as well as some upgrading done to the other grounds where games will also be played.I've heard figures as high as 57 mil(EC I hope)being bandied around as the cost for this renovation/upgrading effort.I think that's way too much money but that's a whole nother post.

Saturday night saw the Local Organising Committee's(LOC) official launch of the CWC-07 campaign at Govt House.Coming out of this launch was a call for volunteers to come forward to help make the Vincy leg a resounding success.I did a quick check and am articulate,know a little about cricket,police record is clean and I got a megawatt smile.CWC Vibes,here I come.