Tuesday, October 25, 2005
RIP Rosa Parks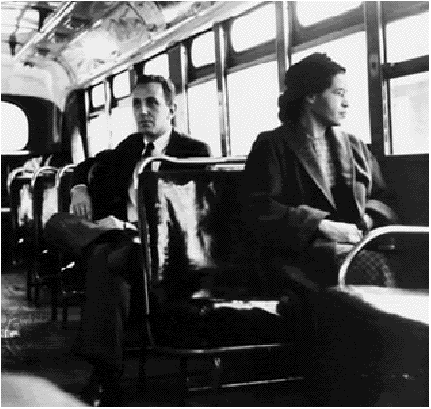 We know the story. One December evening, a woman left work and boarded a bus for home. She was tired; her feet ached. But this was Montgomery, Ala., in 1955, and as the bus became crowded, the woman, a black woman, was ordered to give up her seat to a white passenger. When she remained seated, that simple decision eventually led to the disintegration of institutionalized segregation in the South, ushering in a new era of the civil rights movement."

"Our mistreatment was just not right, and I was tired of it," writes Parks in her recent book, Quiet Strength, (ZondervanPublishingHouse, 1994). "I kept thinking about my mother and my grandparents, and how strong they were. I knew there was a possibility of being mistreated, but an opportunity was being given to me to do what I had asked of others."
Comments:
The story of Rosa Parks and what it all led to is remarkable in itself. But there is much more to the woman than just the story. We were discussing her in my journalism class today and some of my classmates didn't know who she is, what she did or why it is significant. And that is really a shame.
Post a Comment
<< Home