Friday, October 21, 2005
Dangerous Tattoo
Remember I said if I were brave enough I'd have a tattoo? Not the one pictured below though which could probably get a man killed.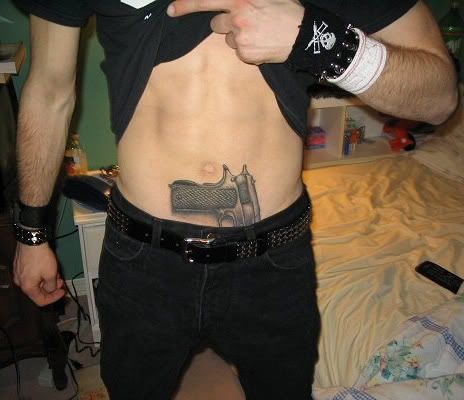 Can you imagine the size of the gun if this man started packing on pounds?
Comments:
For real, just another mechinism for weeding idiots out of our gene pool and they are many. Some kid just asked for 3 years to be added to his jail sentence- so that his sentence can match Larry Bird's number 33. The judges gladly granted him his wish.
Post a Comment
<< Home