Sunday, September 25, 2005
Introducing Mr and Mrs Kutcher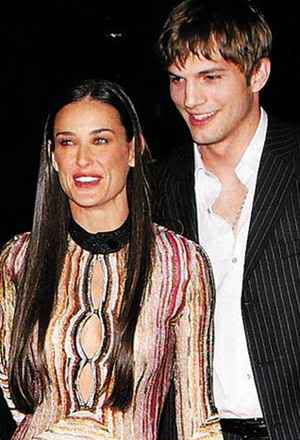 After months of false alarms, Us Weekly is reporting that Demi Moore, 42, and Ashton Kutcher, 27, got married Saturday night at a Beverly Hills home in a ceremony in front of more than 100 of their closest friends and family. "It was very last minute,'' one guest told Us. Neither Moore nor Kutcher's reps would comment on the supposed nuptials. Invited to the ceremony were Moore's ex-husband, Bruce Willis, her children, Rumer, Tallulah and Scout, as well as Lucy Liu and Wilmer Valderrama. Notorious followers of Kabbalah, Moore and Kutcher included their faith in the wedding.

Notch one up for the younger man /older woman relationship that is the red hot Hollywood trend.How long it will last is anyone's guess.Meantime, I suppose its all part of the female liberation movement where women now feel comfortable doing what men have been doing for aeons.Still some way to go though before women are not looked upon as cradle robbers .On the other hand I definitely won't like having a stepfather who is that close to my age.
Comments:
The roles have certainly turned. Well shi in har prime sexual age, suh shi need a young man fi quench di fire...bruce couldn't keep up.
Post a Comment
<< Home