Tuesday, August 16, 2005
American Idol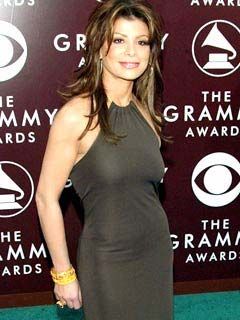 Anybody remembers the "big" news that Paula Abdul supposedly slept with a contestant on American idol? Well, Fox after completing an investigation that they actually called independent has determined that there was no evidence that she had an affair with the contestant. So Paula is back as a judge and all is well with the world.

I was never really sure whether most people cared whether or not they did sleep together.But,its tv and nothing is better than a good old scandal to spice up and keep interest in a show.Fox network,am sure is not complaining at all while Corey Clark got his moment in the sun.

Meanwhile, Paula is breathing a sigh of relief."I'm grateful this ordeal is over, and I'm so looking forward to getting back to the job I love," Abdul said in a statement to the Associated Press. "Once again, I thank my fans from throughout the world for their undying love and support." It may however be temporary as Clarke has written a tell all e-book.

Before I forget Fox as a safeguard against more scandal has promised to build a bigger wall between judges and contestants, beefing up the show's "non-fraternization policy.So hopefully no more juicy scandals,right?
Comments:
Damn, it's like Bill Clinton all over again... Except she's prettier and can't play the sax... Funny how society always assumes that having sex affects your ability to do your job properly... She didn't do the deed though, she couldn't be THAT stupid… I mean, what man in his right mind would sleep with Paula Abdul… And keep it to himself? A great Idea for beefing up the no fraternization policy would be to put the contestants in a soundproof box for the duration of the show… Reality TV must die…
Post a Comment
<< Home