Wednesday, June 01, 2005
Casynella crowned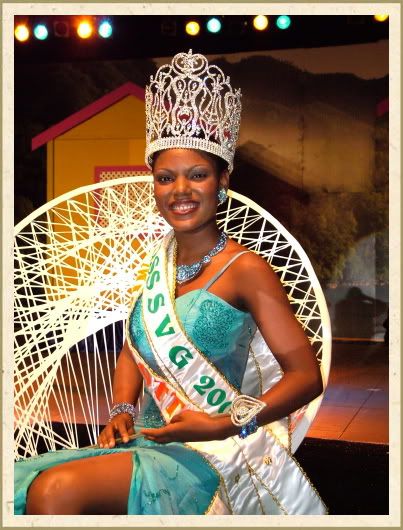 Just as I predicted Casynella Ollivierre was crowned Miss SVG 2005 on Saturday night at Victoria Park.In second place was Shanika Findlay who won best swimwear and tied with Casynella for best evening wear,third place went to Lakeisha Williams who also won best talent and fourth to Cassian King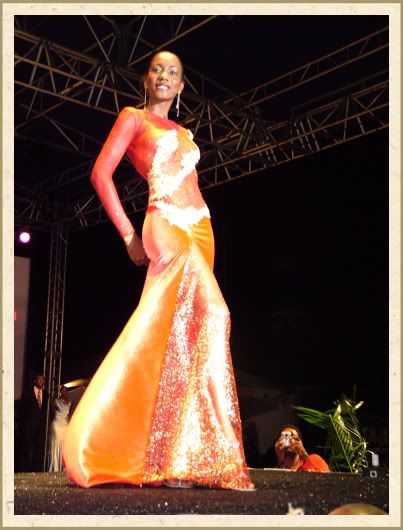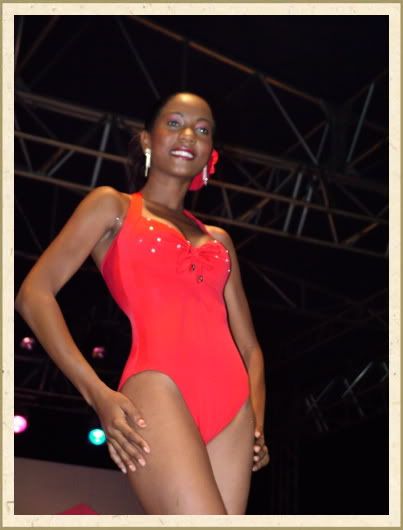 .
Compared to previous years most patrons seemed satisfied with the results and there was an absence of the ugly scenes as persons showed displeasure at the results.Signs of maturity? I'd say definitely a step in the right direction. The talent section was more interesting than last year's and Lakeisha added a new twist by showcasing her disc jockey skills.Nelisa Rodriquez did a rendition of Kevin Lyttle's "Turn me on" in a jazz version which I thought was pretty interesting.The others did a mixture of drama,creative and popular dance.
One thing that always amuses me about beauty contests is the interview section.Prior to this segment the contestants would appear very poised and seemingly in control of the situation.But the moment the interviews begin they start to unravel before your eyes.So you are left wondering if they were underprepared or they are just dense.I am reminded of Paul Keens Douglas' parody on Beauty Shows where one of the contestants proudly declared that Trinidad and Tobago was discovered by Neal and Massey.Here is a section that carries thirty marks and some contestants answer in one sentence and in some cases wrongly.Makes me very interested in knowing how many marks they would have scored.Kudos to Danielle France for giving the best interview-the others were frankly substandard and in some case downright horrible.
Anyway,congrats to Casynella,make use of that UWI scholarship.
Comments:
Hi Doc. Not really getting on your case, but anytime beauty contests are mentioned, you usually make some sort of negative comment like they don't prove anything, or you don't really follow them up or give them much importance...
Today you have made the point exactly tho, Doc... What could a beauty contest prove! Just gwaan ogling the dawta dem!
You see, not everything is meant to 'prove' something?
As an example, what does music prove... How about art? What of sports? What do they really prove? Nothing, really... and yet, all these things are followed, often religiously, by
millions
... They aren't there to prove anything, just to entertain us and to improve the quality of this brutish, miserable thing we call life!
These are some pretty dawtas too! Respec to them, and that dress worn by the number two was awesome!
Thanks for keeping us up to date, Abeni... I'll try to do the same for the Miss Cayman, when it too comes to pass.
Post a Comment
<< Home