Monday, February 28, 2005
Oscar Night
Morgan Freeman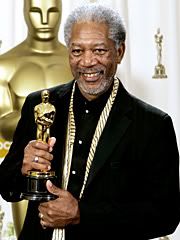 finally won an Oscar. Best supporting actor for Million Dollar Baby! I can't begin to say how excited I am that after all these years he finally got his hands on one.Should have gotten for Driving Miss Daisy and Shawshank Redemption but we'll take this.
Jamie Foxx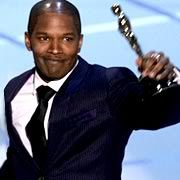 walked away with the Best Actor award and gave a stirring acceptance speech.Loved the part where he said Sydney Poitier told him he has to take responsibilty and act grown. By the way,is this the first time two black men have won the best Actor and Best Supporting Actor at the same award ceremony? Way to go! Hilary Swank,my favorite was in winners row again picking up Best Actress for Million Dollar Baby.Cate Blanchett won Best Supporting actress but I was rooting for Natalie Portman.Guess you can't win them all.
Still no directing award for Martin Scorsese as Clint Eastwood and Million Dollar Baby stole the show.And there was Chris Rock, somewhat subdued I found but funny in some parts.And of course no award show is complete without the fashion.Here are a few of the gowns I liked.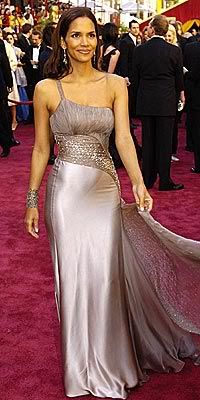 Halle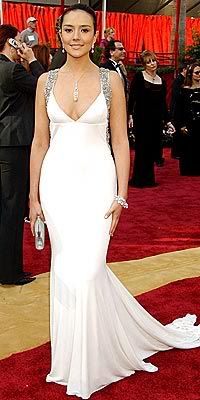 Catalina Moreno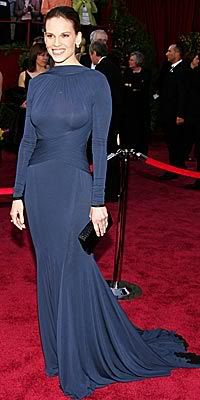 Hilary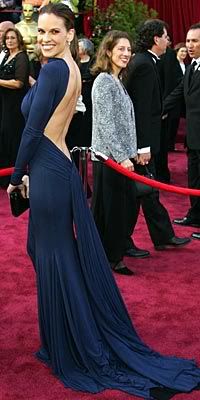 Back view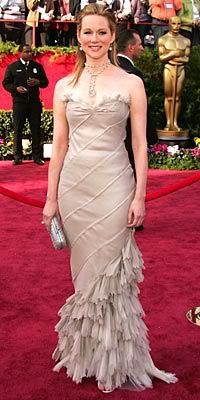 Laura Linney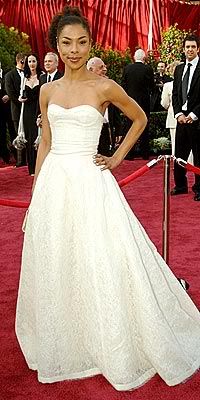 Sophie Okonedo
Comments:
I liking that catalina morena dress. ay ya yi!
since this is only the third black man to win best actor I think its safe to say this is the first time we ever get best actor and best supporting actor. congrats to both. Jamie dont let the awards go to your head.
Post a Comment
<< Home