Tuesday, January 18, 2005
Golden Globes
Part of the attraction for me is what the stars are wearing on the Red Carpet.So Sunday night me and a friend had some fun critiquing everyone.Anyway,these are a few of the dresses that caught my eye.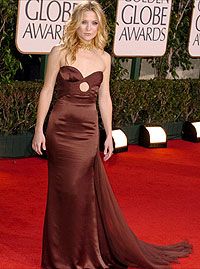 Kate Hudson,showing small breasted women that they can carry off a strapless number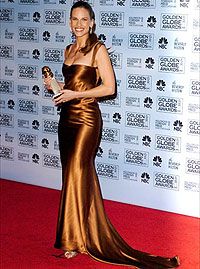 Hilary Swank in a simply beautiful dress.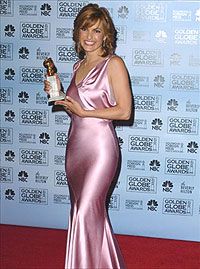 Loved the color of this one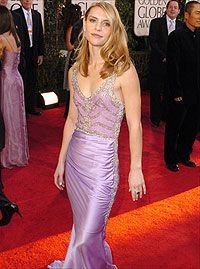 Would somebody please feed Claire Danes!
Jamie Foxx won a Globe for his portrayal of Ray Charles,in the movie Ray.I regret not going to see that movie simply because I was sceptical whether or not Foxx could have pulled it off.I just could not see Wanda(Foxx character on Living Color) as Ray Charles.So I just have to wait for it on tv or rent a tape.Hopefully, he gets an Oscar as well but knowing Hollywood am not holding my breath.Don Cheadle lost out for Hotel Rwanda,another movie that I absolutely must see.
Comments:
Hi Kami,
The highlight for me with these shows is the outfits. Can't say I pay much more attention than that. Wifey always laughs at me that I can see a movie and hear a song I like and have not a clue as to who stars in it or who sings it. I don't know most of the stars but some of those clothes are way out.
Post a Comment
<< Home