Wednesday, December 15, 2004
Farewell Allison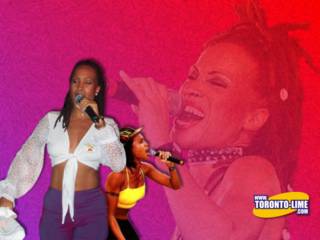 Allison Hinds of Square One(Bajan soca band) has announced that end of month will be her farewell concert. The soca star has indicated that she would prefer to spend time with her new baby and husband."I don't intend to be an absentee mother, there are just too many 'firsts' to be missed. Me and his or her father want to spend as much time as possible bonding with the baby, and getting to know him or her. The first step, first smile, and so on, I don't want to miss them," Hinds said last year.
Allison was a truly dynamic perfomer and as the Bajans say she could really wuk up.I will miss her performances but I understand her decision.Walk good.
On another note Oneka Bostic the lead singer of the Antiguan Band Burning flames fighting for her life after being involved in a vehicular accident on Saturday.I hope she makes it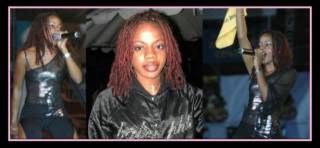 Comments:
This will be Allison's first child? That woman full a energy--no STAMINA! Ah don't know har age, but she FIT--and sexy too. That's a solid decision she made. Ah don't know that other singer, but it is sad to hear ov de accident.
Post a Comment
<< Home